Students grades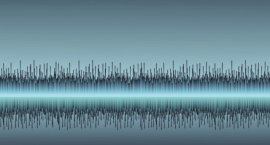 Do student information systems — online services that track students' grade — help kids learn? It all depends on whom you ask. Experts on education and child development, parents, teachers, and students clash on whether or not web-based monitoring systems serve children's educational interests or actually hinder learning.
Student information systems are web-based software programs that schools buy to help manage student and teacher data. One of the most popular is PowerSchool, which claims to support 12 million students from all 50 states, but smaller systems like RenWeb and openSIS provide similar services to public and private schools around the country. "Every single transaction in the form of attendance, grade book, report card, discipline, billing and transcript is recorded, " openSIS promises in its company literature. Teachers report grades and attendance on-line, kids can log in at any time to check their status, and parents have open access to their child's performance, including not only homework, quiz, and test grades, but also comments from teachers and updates on tardiness. Parents can sign up to receive email notifications as often as once a day.
But having access to all that data is not always helpful, according to some critics, because the focus of school and learning is reduced to numbers and graphs.
"School isn't about learning. It's about doing well."
"It turns every act of learning into a performance, " said Dr. Madeline Levine, psychologist and author of Teach Your Children Well and The Price of Privilege, who said she calls the big student information system Power Snoop. For all the data and feedback they provide, student information systems interfere with learning.
"Learning requires involvement, interest, making mistakes—this is a poor substitute, " she said. The singular focus on grades that these systems encourage turns learning into a competitive, zero-sum game for students. "What we're saying is, how do you compare to the kid sitting next to you, in terms of grades?" Further, by adopting these systems, schools make a strong statement about their values: "We're ignoring best practices in child development, and saying what we do care about are grades."
You might also like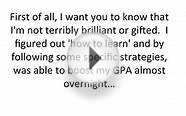 Good Grades Guide for Students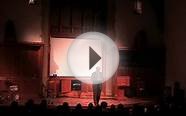 Greg Prince welcomes New Haven students grades 5-8 to Yale ...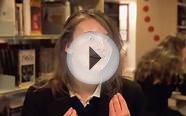 Students use GCSE revision videos to improve their grades
Teaching Student-Centered Mathematics: Developmentally Appropriate Instruction for Grades Pre-K-2 (Volume I) (2nd Edition) (New 2013 Curriculum & Instruction Titles)
Book (Pearson)
Grades: Student Organizer


Mobile Application (Android Infinity Software)




Student Profile shows your overall GPA and credits, as well your progress for the current term
To-Do List shows your incomplete and ungraded assignments on two separate lists, as well as past-due tasks
Schedule shows you all your courses and their respective meeting times
Home screen Widget shows your course items and a shortcut to the full app
Schedule shows your busy schedule like never before with editable Today and Week views

12 PCS O.R PREMIUM GRADE MEDICAL STUDENT BASIC COMPREHENSIVE SUTURE LACERATION REMOVAL FORCEPS HEMOSTAT SCISSORS INSTRUMENTS SET KIT WITH SCALPEL BLADES #21


BISS (KJ INSTRUMENTS)




PACKAGE INCLUDES :
1 O.R PREMIUM GRADE MOSQUITO HEMOSTAT FORCEPS 5 CURVED
1 O.R PREMIUM GRADE IRIS SCISSORS 4.5 STRAIGHT
1 O.R PREMIUM GRADE SUTURE SCISSORS 4.5
1 O.R PREMIUM GRADE WEBSTER NEEDLE HOLDER 5
1 O.R PREMIUM GRADE ADSON DRESSING FORCEPS 4.75 SERRATED
1 O.R PREMIUM GRADE ADSON TISSUE FORCEPS 1X2TEETH 4.75
1 SCALPEL HANDLE #4
5 STERILE SCALPEL BLADE #21