Student Pupil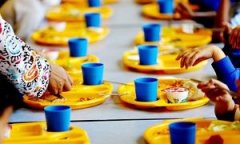 Address the needs of your pupils and not those of the school when planning your pupil premium strategy. Photograph: Graeme Robertson Graeme Robertson/Graeme Robertson
One of the biggest current concerns for senior leaders is how to manage students who are eligible for free school meals (FSM). It's at the top of Ofsted's checklist and has become a weapon in the armory of what some headteachers call the tyranny of judgment.
A students' academic achievement is hugely influenced by their background and level of advantage or disadvantage. The relatively recent introduction of the pupil premium was a significant shift in educational aims in England, moving from the idea of universal entitlement to one of a minimum acceptable standard with no excuse for lack of achievement linked to disadvantage.
We run the risk, however, of viewing schemes like the pupil premium as a panacea both for educational standards and the social disadvantages affecting FSM pupils. There is a risk that the pupil premium could become a blunt instrument that solves a teaching and learning problem with an economic lever. This can only be indirect at best; increasing resources to schools according to the number of FSM pupils is a shotgun approach. Although much of the funding may find its target, some will miss and some will be aimed at the wrong place. Only a focused use of the premium and careful evaluation will increase its efficacy.
General conclusions suggest it is more about the quality of intervention rather than the quantity. There is also helpful evidence about how achievement for all students can be attained, such as through the Learning Toolkit. This toolkit indicates that quality of teaching is of central importance, not our current focus on the quantity of progress that children make.
We also need to be aware that FSM can miss out whole cohorts: it's not necessarily the case that all disadvantaged pupils are registered for FSM. Some may be significantly affected by disadvantage, but may not be eligible. Some may be eligible, but have not signed up. This latter group is likely to increase with universal provision of free lunches – what is the incentive to fill in the forms if your child is going to receive a free meal anyway?
Equally, we shouldn't assume that all FSM students underperform. A significant proportion in each school may be high achievers, though disadvantaged by their circumstances. These pupils are likely to be less visible in terms of their attainment profile compared with their non-FSM peers. Nor should we equate FSM with either special educational needs (SEN) or poor behaviour: overlaps may occur, but they aren't universal and we must take care not to mis-label pupils.
You might also like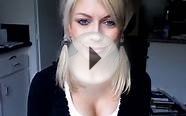 Pupil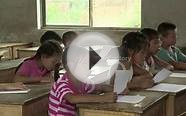 LUO10381 China,pupil,student,classroom,school,village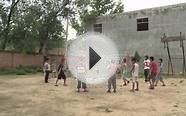 LUO10556(1) China,pupil,student,basketball,playground ...
Lalawow Stars Dot Fashion Cute Lovely Daypack, Backpack, Top-Handle Shoulder Bags, Schoolbags With Padded Back For Students Pupil Kids Teenager Girls (#15 Purple)
Sports (Lalawow)
Material: high density terylene, anti-scratches, waterproof and durable
Dimension: height x wide x depth (45 x 30 x 20cm)/(18 x 12 x 8inch)
Pockets Design: 1 x main inner bag, 3 x outside bags, 2 x side bags
Features: with sponge paded backup, health to school students and more comfort and sturdy
Fit for students, teenager girls, kids, pupils, can be used as daypack, schoolbags, travelling bags, street bags, hiking bags
70% OFF - #1 BEST SALE - get Smart Geometry Trigonometry Area Volume - Educational Playing Cards Set - FREE MATH LEARNING ACTIVITIES - Travel Homeschool Middle Secondary High School - Books Resources Manipulatives Kit Workbooks - #1 COOL MATH GAMES FOR KIDS - Flash Memory War UNO Crazy Eights Poker Strategy - First 2nd 3rd 4th 5th 6th 7th 8th Freshman Sophomore Junior Senior - Teachers Pupils Students Parents Understand Fun Mathematics! CLICK getSmart cardGames BELOW TO SEE OUR OTHER PRODUCTS!
Toy (getSmart cardGames)
ENDLESS FUN GAMES FOR AGES 15 AND UP! Play Crazy Eights, Uno, Snap!, War, Snip Snap Snorem, Brag, Memory, Bingo, Crossfire, Bidding War, Jig, Bank, Monte, Bacon...
LEARN FROM THE BEST IN EUROPE: Play your favourite card games and learn mathematics! Developed by a Norwegian mathematics teacher and embraced by students, teachers...
BEST-SELLING getSmart cardGames ARE NOW INTRODUCED FOR THE FIRST TIME ON AMERICAN MARKET. Normal Math Flash Cards will seem boring after you have tried playing one...
getSmart is the best purchase at our school in a long time. Students love them! They say the mathematics jump into their brains . We play Memory, War, Uno, Crazy...
The deck contains 66 playing cards in total, featuring 16 different lengths ranging from 2 cm to 17 cm in 4 different colors/suits, expressed in terms of different...
The Fashion Double Shoulders Backpack Nice for Girls Pupil School Students


Apparel




Height 37cm,width 27cm,thickness 18cm
Fashion Design Double Shoulder Backpacks
Large Contain with Many Inner Bags
Personal Design and Healthy Meterial Nice to Shoulders
Organizational compartments (pads,pens, keys, cell phone)

Salzmann High Visibility children reflective vest for outdoor sports, High Viz safety vest for Running, Cycling, Walking, Skating, Skiing, Skateboarding. Adjustable, lightweight, elastic Reflective Belt Vest for children, Kindergarten, Pupils, Junior student, Senior student, 8~12 years old - Pink,S


Automotive Parts and Accessories (Salzmann)




Worry about the safety of your children outside? Get the vest to make your children visible in dark.
Manufactured to CE EN471, class1. Germany technology, Europe standard.
Green, Pink, Yellow, Orange supplied.
To find suitable size, Consider about the coat when use in winter
Search Tofern Outdoors to find more outdoors goods

Think Outside the Box Teacher Student Pupil Teaching Learning Education School Classroom Decor Wall Sticker 16.5" H X 12.5" W Black or White


Home (Classy Vinyl Creations)




Default color for wall decal is BLACK. Please email if WHITE is desired. Black and White are only colors available. Comes in a sturdy shipping tube with instructions.
Created from highest quality vinyl available.
When applied properly, our wall decals look as if they have been painted on.
Wall decal can be removed easily and will attach to any smooth surface.
You can clean this decal either indoors or outdoors with mild soap and water.