National Educational Standards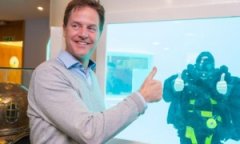 Nick Clegg, leader of the Liberal Democrats, visits a diving manufacturer in Aberdeen, 17 April 2015. Photograph: Dominic Lipinski/PA
The Liberal Democrats have launched a renewed attack on the government chief whip Michael Gove's record while he was education secretary, setting out plans to block "micro-interventions" by ministers by establishing an independent educational standards authority.
The policy is part of a five-point plan which will be outlined by the party's leader Nick Clegg during a visit to a school in the key Lib Dem marginal seat of St Austell and Newquay, Cornwall, on Monday.
A party spokesperson said that, while it was reasonable for politicians to have a say in the core national curriculum, the Lib Dems wanted to prevent a repeat of the "farcical situation" that existed when Michael Gove was education secretary.
Earlier this month, Nick Clegg likened the Department for Education under Gove to political parody show The Thick of It, saying the former education secretary was known to keep a handwritten list of medieval monarchs that he believed schoolchildren should be required to learn. A friend of Gove's described the Lib Dem leader's comments as about "as honest as Clegg's policy on tuition fees". "Gove frequently fought against Clegg's ludicrous whims being imposed on schools, " he added.
The proposed independent body would be made up of a board of education and subject-specific experts who would design the curriculum and set exam standards in each subject, keeping "the politics out of the classroom".
A party spokesperson said that the plan was about stopping micromanagement by ministers and that only a small amount of funding for administration costs would be needed to establish the body, which would be known as the Educational Standards Authority.
"There are huge amounts of stuff that we did in government that we, the Liberal Democrats, are extremely proud of, " said a spokesperson. "However, there are certain things which … particularly Michael Gove did which we think were unhelpful and which we can dramatically improve by ensuring that all pupils are taught by qualified teachers, [and] that the curriculum is set by people who are qualified to do so."
A Conservative party spokesman said that decisions about what was in the curriculum should lie in the hands of those "who can be held to account by parents at the ballot box – not unelected bureaucrats as proposed by the Lib Dems".
"The Lib Dems can't run on their record and run away from it at the same time. They signed up to the new national curriculum, now they want to rewrite it all over again. They voted for extending academy freedoms over the curriculum, now they want to scrap them."
You might also like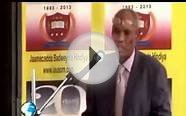 Education Standard of Somali National University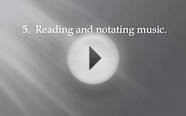 National Standards For Music Education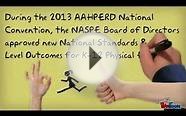 National Standards for Physical Education