Student grade Portal
Avoid having to make an in-person visit to your student's school to obtain login and password information by creating your Parent/Guardian profile NOW!
Have the following items ready:
1. YOUR personal email address
2. A password of 8-16 characters that contains:
at least 1 numeric character
at least 1 alphabetic character
at least 1 lower case character and 1 upper case character
at least 1 "special" (non-alphanumeric) character
3. Your CURRENT OnCourse Login and Password for EACH Of your students.
Follow the instructions to create your account and enter your personal information (Name, Address, Phone number(s), etc.)
You might also like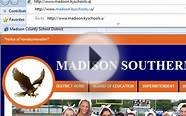 Infinite Campus Parent Portal - Student Version
Student Portal Training - Final Grades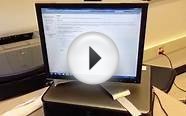 Student portal
Infinite Campus Mobile Portal


Mobile Application (Infinite Campus, Inc.)




Access your Infinite Campus parent/student portal data
Daily Planner
Assignments
Attendance
Grades
Schedule
Food Service (available only in districts using Campus Food Service)