Grades Portal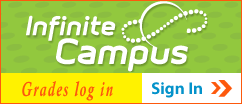 Parent Portal Log In Issues:
If you continually receive an error when attempting to login to the Parent Portal, you may need to add DDN Campus to your trusted sites.
You may do this by following these steps:
Click on the "Grades Log In" button above.
Go to Tools > Internet Options > Security > Trusted Sites (green check mark) > Sites >
should appear in the box "Add this website to the zone:" > Click on Add and close.
If you continue to have trouble logging in, please call 605.627.5657 ext. 2.
School Reach
Parents: If you are not receiving our School Reach announcements and would like to have your number added to the list, please contact us at 605.627.5657 ext. 2. Also If your child's contact numbers have changed; i.e. address, home phone or cell phone, please be sure to contact us.
The Family Educational Rights and Privacy act (FERPA), a Federal law, requires that the Sioux Valley School District, with certain exceptions, obtain your written consent prior to the disclosure of personally identifiable information from your child's educational records. However, the Sioux Valley School District may disclose appropriately designated "directory information" without written consent, unless you have advised the District in writing to the contrary in accordance with District procedures. The primary purpose of directory information is to allow the School district in include this type of information from your child's education records in certain school publications. Examples include the annual, honor roll, recognition lists, sports activity sheets, and playbills. Directory information, which is information that is generally not considered harmful or an invasion of privacy if released, can also be disclosed to outside organizations without a parent's prior written consent. Outside organizations include, but are not limited to, companies that manufacture class rings or publish yearbooks. In addition, two federal laws require that local education agencies to provide to military recruiters, upon request, with three directory information categories – names, addresses, and telephone listings – unless parents have advised the LEA that they do not want their student's information disclosed without their prior written consent. South Dakota laws also require the release of names, addresses, and grade levels to the Board of Regents. If you do not want the Sioux Valley School District to disclose directory information from your child's education records without your prior written consent, you must notify the District in writing prior to the beginning of the school term.
You might also like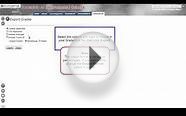 Exporting Grades to an Excel Spreadsheet within a Class/Portal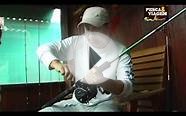 Pescaria de grades tambaquis - Portal da amazônia Pesca e ...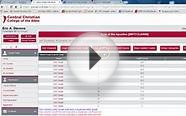 Submitting Grades in Faculty Portal