Reading Plus students Login
– Reading Plus, the awarding-winning reading intervention, announced today it now offers districts multiple options to seamlessly integrate their student information systems' data with the Reading Plus program. These new options will let teachers and students focus time and attention on learning, rather than data management.
The new Reading Plus data syncing options will allow districts to securely deploy Reading Plus with current student and teacher enrollments, even as they change throughout the school year. Additionally, with Instant Login, students will be able to access Reading Plus with one click from a secure portal.
Through its new partnership with Clever, the San Francisco-based EdTech development group, Reading Plus is providing districts with secure, automated rostering and a single sign on (SSO) solution that will streamline student data entry, freeing valuable instruction time.

"We listened to our districts' requests for a faster, easier means of integrating student data with our program, " said Mark Taylor, CEO of Reading Plus. "We believe our partnership with Clever provides districts with exactly what they need, and supports our goals of providing a reading solution that far exceeds expectations for performance and results."
Dan Carroll, COO of Clever, said, "As a former middle school teacher and tech director, I know how valuable Clever's secure, automatic data syncing is for teachers and IT staffs. I'm thrilled that our partnership with Reading Plus means more time for teachers and administrators to focus on literacy instruction instead of data management."
Mr. Taylor added, "We are especially excited that Clever has launched their new "Instant Login" feature. Student login time can devour a huge portion of the instructional period. Now students will be able to begin reading and learning with Reading Plus immediately."
To learn more about Reading Plus:
Reading Plus is a web-based program that transforms how, what, and why students read. It is the only Common Core aligned reading intervention program that prepares students to engage with complex text by developing all three dimensions of successful readers—capacity, efficiency, and motivation—which are the foundation of success. For more information visit .
Read news
You might also like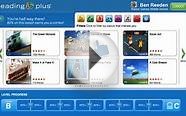 The New Reading Plus® Reading Assessment and Intervention ...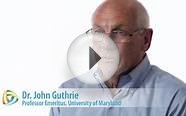 Reading Plus: A Candid Conversation with Leading Experts