Miami Dade students email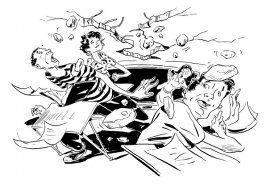 A grassy yard where rowdy 6-year-olds squealed at play three weeks ago is a ghost town. A gray chainlink fence and blood-red "Restricted Access" signs block entry to dingy, half-century-old concrete buildings that nearly collapsed like spring icicles on tiny heads.
Two schools that share a North Miami-Dade campus were abruptly shuttered this month after an architect warned that behemoth cement walkways "could fall without warning." More than 1, 000 kids were removed from their classrooms at North Dade Middle School and the Center for Modern Languages and forced to study elsewhere. It happened fast. Many children had no time to retrieve books.
Miami-Dade schools superintendent Alberto Carvalho's decision to close most of a campus that includes one of the county's top elementary schools just days before state testing didn't draw much notice. It should have. Carvalho's choice threw scores of lives into chaos. It's a sign not only of school administrators' incompetence, but also of lethal disasters ahead.
Through public documents and interviews, I've learned two things: (1) Leaders knew of severe problems at the two schools more than three years ago and did almost nothing. (2) "Critical" construction deficiencies are ballooning throughout county schools and now total more than $167 million.
"They put the kids in danger and the faculty too, " Helen Ampie, mother of a second-grader, said recently as she walked through the weirdly deserted campus on NW 157th Street. "It's just not fair."
Carvalho — who was appointed in September 2008 — declined to speak with me for this column but issued the following statement through a spokesman: "Decidedly, the previous administration should have taken more action, [but when] we received word that there were imminent safety concerns related to the schools, we took immediate action in the name of student safety and relocated students at once."
Until their closure, the two schools were located just across a murky canal from one of America's poorest and most troubled cities, Opa-locka. It was a largely African-American campus of hard-working students and parents.
I've sent two of my kids to the Center for Modern Languages, an elementary school called CML for short, for the past four years. I love the place. Teachers are smart and engaged. Students adore the flamboyant polyglot principal. Last year, I helped them publish a Spanish-language newspaper. I annually dress like Superman and talk to the children about writing and journalism. (Clark Kent was a reporter, remember?)
Of course, because of its location, the place can be risky. Several years ago, both schools had to be shut down after a carjacker fled cops and hid on school grounds. Some kids spent the day at another school's cafeteria. Others, like mine, stayed home.
You might also like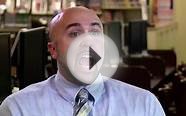 Citi: Investing and Innovating for Miami-Dade Students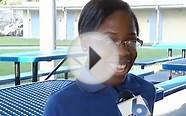 Miami-Dade Students Go Back to School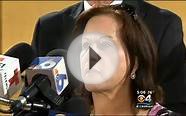 Miami-Dade Bus Drivers Boycott Benefit Cuts, Some Students ...