CAD for students
By Rebecca Goodno
MCC Communications Intern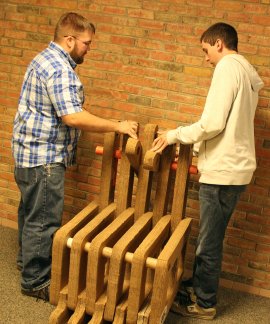 Most people scrap their used cardboard. In MCC Instructor Jeff Johnston's class, they sit on it.
Each year, he requires his Computer Aided Design (CAD) students to research, design and eventually construct usable chairs from corrugated paper and glue. The lesson benefits anyone pursuing a career in computer aid design, manufacturing engineering technology and industrial technology, explained Johnston.
He laid down the ground rules at semester's start. Students were grouped into three teams of two-to-three members. Next, they researched five companies that make computer chairs and listed five innovative design features of each company's products. Eventually, they chose one firm and were required to explain the reasons for their decision.
Back in the MCC classrooms, they prepared three detailed sketches – top, front, right and isometric views – of three separate designs. In the prototype lab, they then developed one detailed design and made a 3-D print of it before actually producing the chairs in the MCC Materials Lab.
"Overall the students seemed to really enjoy themselves while they worked on this project, " said Johnston. "There was definitely some friendly competition in the classroom."
Dedication was key in this project, as the students worked many hours on this at the college and at home, added Johnston.
Erin Hoffman, an Art instructor at MCC, selected the winning chair, which was created by the team of Logan Weesies and DJ Morris.
"My favorite part was watching the progress we made overtime, " stated Dan Fox, one of the CAD student competitors who is planning to attend Grand Valley State University or Ferris State University. "From starting with a drawing to having it become a product was really cool".
Like Fox, other students are planning to use the knowledge gained at the next level.
"I have to get a two- year CAD degree from MCC to go to Ferris for product design, " said Ryan Carpenter.
You might also like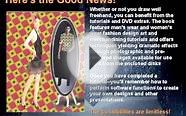 Introducing: CAD for Fashion Design and Merchandising on ...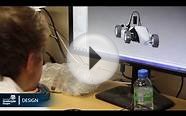 Group C: Formula Student - Cad Suite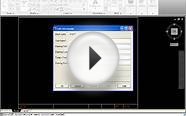 Introduction To AutoCAD 2011 for 2D Students
Drafting sticker decal *E335* textbook student school teacher desk college cad


Art and Craft Supply (EZ-STIK)




Easy to Apply
Instructions Included
Free Practice Sticker
7 year Premium Vinyl
Quick Shipping
Electronic Electrical Trigonometric Functions Sin Sine Curve Curves Drawing Drafting Template Stencil


Office Product (Standardgraph)




Electronic Electrical Trigonometric Functions Sin Curve Curves Drawing Drafting Template Stencil
Dimensions: 140 x 160m, Thickness: 1.2mm
Made from transparent, orange plastic. The rate of transparency allows to see the drawing medium
This stencil contains 12 sine curves in different amplitudes and periods: sin x, sin 2x, 1/2 sin x, sin 2x, sin x/2, etc
Ideal for students, teachers, electronic and electrical engineers. High quality, brand new item supplied in plastic wallet to protect against scratches and easy...
D'Luca CAD01 Orchestral Series Violin Outfit - 1/4


Musical Instruments (Sky Blue Telemarketing Inc.)




Inlaid purfling, Ebony fingerboard and pegs, four-tuner tailpiece.
Hand made violin from solid wood and spruce.
Quality horsehair violin bow, Rosin cake, Violin Shoulder Rest, Violin String Set and Chromatic Clip on Violin.
Lightweight backpack style foam case.
Portable music stand

LEGO Star Wars Set #75024 Clone Wars HH-87 Starhopper


Toy (LEGO)




Includes 3 minifigures with weapons: Obi-Wan Kenobi in Rako Hardeen disguise, Cad Bane and a Nikto guard
Features opening cockpit with space for a minifigure, 4 flick missiles, cool folding wings and a pirate speeder, Weapons include axe, blaster pistol and a blaster...
Infiltrate Cad Bane s crew with Obi-Wan in his Rako Hardeen disguise, Fire the flick missiles!
Fold the wings and prepare to land, Release the pirate speeder from the cargo room
Measures over 5 (15cm) high, 9 (23cm) long and 14 (37cm) wide with wings down

suchAcase Kids Friendly Baby Safe Light Weight Protective Foam Case for Apple iPad Air (Pink)


Personal Computer (suchAcase)




Kids Friendly, very light weight & durable; extra thickness on corners for great protection against drops and other impacts.
Environmental safe, hazard free safe material perfect for kids; easy to clean.
Impact-resistant polycarbonate with a shock absorbing inner-sleeve.
Handler for Easy Handling and Carrying around, and can be utilized as a stand for different angles.
suchAcase logo bearing Kid Friendly Series Light Weight Shock Proof Handle Case for Kids. One year warranty from SUCHACASE LLC, recognize the pure white suchAcase...