NASA for students

The two main goals of NASA education program are to "inspire and motivate students to pursue careers in Science, Technology, Engineering and Mathematics (STEM)" and to "engage the public in NASA's mission by providing new pathways for participation". The cited goals are consistent with Strategic Goal to "Share NASA with the public, educators, and students to provide opportunities to participants in our Mission, Foster innovation, and contribute to a strong national economy" (**). In that regard, NASA annually sponsors a large number of students engaged in NASA Center- and Jet Propulsion Laboratory (JPL)-hosted internships and fellowships in support of the agency's mission and programmatic objectives. NASA's commitment to education emphasizes the above stated goals in a number of ways including, but not limited to:
• Enhancing higher education capability in STEM disciplines;
• Increasing participation by underrepresented and underserved communities.
NASA Office of Education supports
• The agency's strong historical role in education at all levels, with linkages to NASA research as core of the focus;
• The work of the Mission Directorates, by managing projects for students and faculty at accredited US STEM-related academic institutions.
The education efforts aim to help create and sustain future NASA and US scientific and engineering workforce. A key focus of the Office of Education is to share with NASA stakeholders and the public the results of NASA-sponsored internships and fellowships. This underscores the purpose of NASA Student On-line Research Journal (SORJ or abbreviated RJ). The RJ is a reservoir of Abstracts of student final internship and fellowship reports and final poster presentations including, where applicable, citations of technical papers derived from the internships and fellowships.
You might also like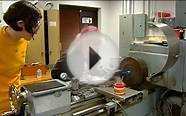 NASA, students team up for science project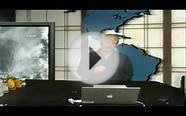 NASA WLMR Webcast for Teachers and Students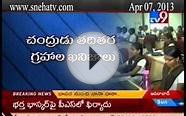 TV9 - Basara students Selected for NASA