State Standardized Testing
By Kathleen Jasper
A lot of people don't understand what really happens when a student fails the state test at a young age. The fact that these tests and these tests alone determine the worth of our students, I thought it appropriate to walk through the academic lifecycle of a student who is labeled "non-proficient".
Meet George, a normal kid who has a difficult time passing reading tests.
1. George is in second grade. He isn't high-flying or gifted, but he is a solid C student and he enjoys school. He likes 2nd grade and according to his teacher, he is moving along at a normal academic pace.
2. Fast forward one year and George is in 3rd grade. He knows a reading test is coming that will determine if he moves on to 4th grade. He is very aware he may fail this test and be "held back". All of his classmates know it too and they speculate who will go on and who will fail the test. George is stressed out about it and has a hard time sleeping at night.
3. Turns out, George does NOT meet the proficient reading score required on the third grade high-stakes test and he is retained in third grade, while his class, the one he has been with for three years, moves on without him.
4. George begins to hate school and acts out. His bad behavior is a manifestation of his fear and inadequacy.
5. George is put in remedial reading and instead of going to what they call "specials" (outside activities like PE and Art), he sits with a reading coach hammering out fluency drills and vocabulary exercises. He is engaged in test prep most of his time in school. He is not allowed to chose books he likes, he is required to read what the district mandates him to read based on his fluency scores. He understandably begins to hate reading.
6. George continues to struggle with the state test and he is continuously put in remedial classes. He reads from a book he knows is lower than the regular book and he begins to say things like, 'I'm a bad reader, ' ' I'm not smart, ' and 'I hate school.' These statements become self-fulfilling prophecies.
7. George's behavior gets worse – he becomes the class clown because he would rather be "bad" than "stupid".
8. Because of his disruptive behavior, George is continuously isolated through the end of elementary and into middle school. He spends most of his time in the "in-school suspension" room.
You might also like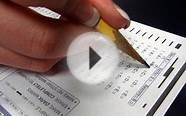 How to refuse state standardized school tests; testing ...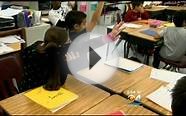 State Suspends Some Standardized Testing For Younger Students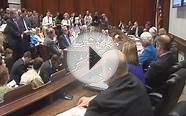 Standardized tests draw criticism at the State House
Testing Survival Guide for Common Core Tests for ELA and Math: Practice for Common Core Tests for English ELA and Math for third grade, fourth grade, fifth grade, sixth grade


eBooks