Standardized Exams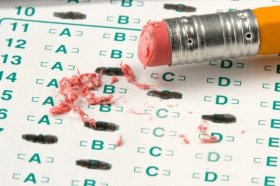 It's time for March Madness — not the famous college basketball tournament but the start of high-stakes standardized testing season in many school districts around the country. I've published many posts on how standardized test scores are inappropriately used to evaluate students, educators and schools, but there are plenty of other costs to students as well. Here are parent of two children in Pittsburgh public schools and a historian of working families, gender, race and U.S. social policy and teaches women's studies and history at the University of Pittsburgh.
By Jessie B. Ramey
As we enter the March Madness of testing season, many parents and teachers have become increasingly concerned that the high-stakes attached to so many tests are actually harming our students and schools. There is particular concern about the disproportionate impact high-stakes-testing may be having on our poorest students, most struggling students, English Language Learners, and students of color.
So what are the "high-stakes" for students in high-stakes testing? Examples we've been hearing from parents and educators across Pennsylvania include:
Lost learning time: There's less time for learning with testing and test prep (for example, Pittsburgh students now take 20-25, or more, high-stakes tests a year, with new tests this year in art and music).
Reduced content knowledge: Students are learning how to take high-stakes-tests, but cannot demonstrate subject mastery when tested in a different format. [Koretz, 2008]
Narrowed curriculum: With a focus on reading and math scores, students lose history, world languages, the arts, and other programs.
Shut out of programs: Stakes exclude students when test results count as extra weight in magnet lotteries or for entrance to gifted programs or advanced courses.
Diverted resources: Schools that perform poorly on high-stakes-tests are labeled "failures" and sometimes have resources taken away from them. The hundreds of millions of dollars spent on testing in Pennsylvania are not available for classroom education.
School closures: Schools labeled as "failing" on the basis of test scores can be threatened with closure. These schools are usually in communities of color.
Loss of curiosity and love of learning: Bubble tests are developmentally inappropriate for the youngest learners. Emphasis on "skill drill and kill" fails to stimulate children's imagination and limits their natural curiosity.
Blocked access to facilities: Many schools find their computer labs taken over by testing for weeks on end and not available for learning.
Harmful stress: Children are pressured to not only demonstrate their knowledge but to represent the effectiveness of their teachers and their schools. Teachers are reporting children throwing up, losing control of their bowels, and increased commitments for psychiatric and anxiety issues.
Internalized failure: Struggling students who are forced to repeatedly take normed tests (which are designed to fail a certain portion of test-takers) begin to believe they are "bad" or "worthless" students who cannot succeed in school.
Grades: Some high-stakes tests are included in students' grades.
Graduation requirements: The NAACP has protested Keystone graduation exams, saying they force too many children out of school on the basis of a single score.
Altered school culture: Schools must empty their walls and hallways for many weeks. Classes are under lock-down with limited access to restrooms, and some schools turn to daily announcements or even pep rallies to "prepare" students for testing.
You might also like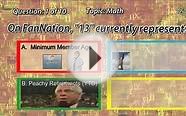 Standardized FanNation Exam - Fall 2011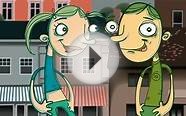 Understanding College Admissions Exams & Standardized ...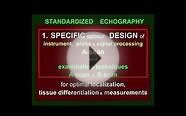 Introduction to Standardized exam with Karl C. Ossoinig, MD
Genuine Dell FW67Y Latitude E4200, E4300, E4310, E6410, E6510, Precision M4500 M6500 Latitude ON Flash Fast-Boot Module Card Chip Compatible Part Numbers: FW67Y, 0FW67Y, SSDR, 2, USB, HALF, MCARD, UNFL, SMR
PC Accessory (Dell Computers)
Genuine Dell Latitude ON FLASH Module/ Chat and VoIP Chat capabilities supporting ICQ, MSN, Google Talk, AIM, Yahoo Messenger services. / VoIP allows text, voice...
Read Microsoft Office 2, XP, 2, 2003, 2007 and 2010 docs. Also, Adobe PDF 8.1 (requires internet connection) / Edit Microsoft Office 2, XP, 2, 2003 and 2007 documents...
Supports IT pushed upgrades. User policies include Remote delete/wipe data, lock screen (after specified inactivity), force password change, delete accounts, failed...
Supports JAVA, Adobe Flash, Remote Desktop - Citrix, Remote Desktop - VMware, and Remote Desktop - RDP
Dell Part Number: FW67Y 0FW67Y SSDR,2,USB,HALF,MCARD,UNFL,SMR Fast boot in 8-10 seconds / WiFi and LAN 10/100/1 networking capabilities / Secure environment with...