Sweatshop conditions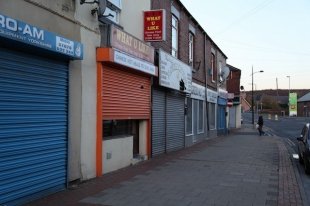 People love ASOS: It's the world's most visited fashion site, and is reportedly set to turn over $1.5 billion this year. That's a lot of clothes, which means that people need to work hard to get this stuff out to customers. In October 2014, UK Prime Minister David Cameron visited the company's distribution warehouse in Grimethorpe near Barnsley, South Yorkshire, which is built on the site of a former coal mine. Cameron praised ASOS for providing much-needed jobs for a community desperate for investment.
Before its pit closed, Grimethorpe was a stronghold for the mining unions. It is famous for being the location of the movie Brassed Off, the real-life tale of the colliery brass band who refused to die when former PM Margaret Thatcher shut the mines. A year after the pit shut in 1993, Grimethorpe was named the poorest village in England. But the investment of ASOS and other companies, as well as improved traffic connections and new housing, all seemed to signal a bright post-New Labour future for the area. As recently as two years ago, the BBC were praising Grimethorpe as "the village that wouldn't die."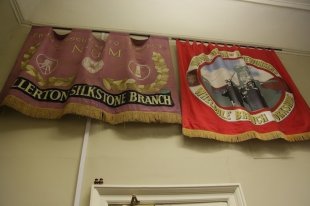 Boarded up shops on Grimethorpe high street. Photo by Helen Clifton.
But when VICE News visited Grimethorpe recently, it was tough to feel so optimistic. In the dim light of the afternoon, the shutters of the high street shops were all closed, and only the grocery chain store Asda, owned by Walmart, was open. The streets were dead. While it's clear that new jobs were needed in the area, it's less clear if those jobs are actually all that great. Numerous former workers and unions compared the vast ASOS warehouse to a modern-day sweatshop. They told VICE News that bullying is rife, health and safety rules are ignored, targets are exhausting and impossible to reach, and managers refuse to allow unions access.
ASOS and their contractor, Norbert Dentressangle, disputed this, assuring VICE News that they take "immense pride in providing jobs and career opportunities for people in and around the Barnsley area... many of which were filled by local people who were previously unemployed."
You might also like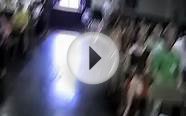 Former sweatshop worker from Saipan speaks about conditions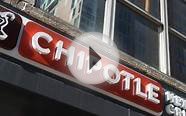 Chipotle workers refuse to work in 'sweatshop' conditions