Let's choose right toys for our children!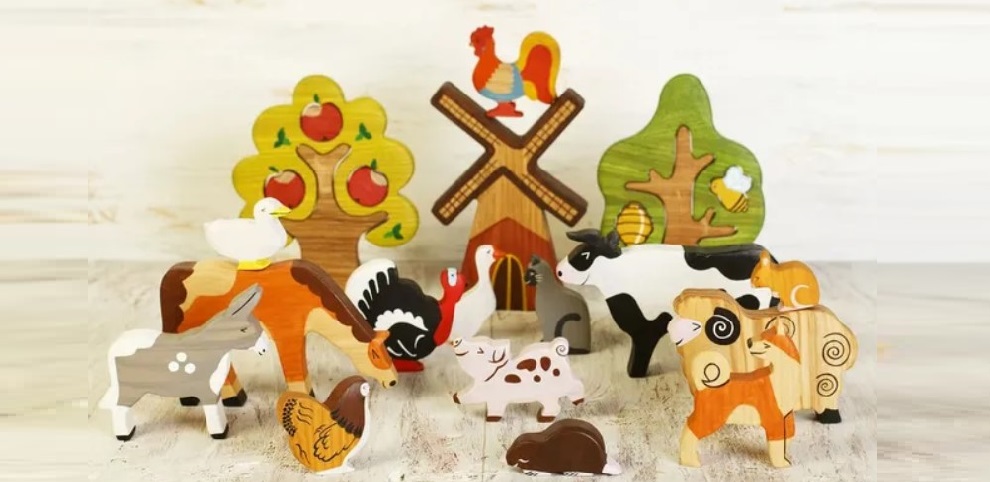 Over the past 10 years, toys made of wood have become much more popular. The reason for this is the naturalness and environmental friendliness of the materials. Natural origin of various products makes the majority of parents to reject a part of the plastic and metal structures.
Each child has a wide variety of toys that can be distributed by type, material of manufacture and recommended age. However, the most interesting toys are considered to be made of wood. How to choose wooden toy animal sets? Wooden toys have incredible energy, they are durable and easy to handle. What are the advantages and benefits of educational toys made of wood and how to choose them correctly? Here is a reminder for parents:
Texture. The toy should not have rough surfaces, cracks, splinters.
Coloring materials. Paint and varnish must be of high quality (food and acrylic dyes). For children less than a year – without dye.
A specific purpose – to train account, to teach differences in colors, and so on. Excess functionsare too much for a child's toy.
Simplicity. The simpler the toy – the faster the development of the child's creativity.
Age and personal development schedule of your baby. For example, a child less than three years old should not take a constructor of small parts.
For kids less than 3 years old, the weight of the toy should be up to 100 g; sharp corners/protrusions are not allowed; laces for trolleys and others should have limiters and a thickness of 2 mm.
When choosing a color, immediately exclude black drawings on dark backgrounds – so that the baby does not strain his vision.
The most important thing is teaching children to play. Only in this case, small world toys, in addition to the entertainment function, will carry a training one.
Photo by Woodencaterpillar.com