What Is a Good Education?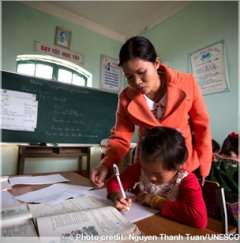 Young or old, male or female, Asia, the Americas, or Africa, all of these groups rank a good education as a top priority in the UN's MY World survey (which asks people to share what issues are important to them in the future global development agenda).
While more children than ever are in primary school, a good education is about more than enrollment – it's about making sure children are learning.
On this measure we've still got a lot of work to do. According to a new report published by the United Nations Educational, Scientific, and Cultural Organization (UNESCO), 250 million children – more than half of whom have spent more than four years in school – have failed to learn the basics of reading, writing, and math. Governments are losing $129 billion a year from poor quality education. And more than 5 million additional teachers are needed by 2015.
So what needs to be done to help children learn and thrive?
The report recommends:
· Addressing the global teacher shortage, supporting teachers with training, and providing incentives to keep good teachers from leaving;
· Focusing on the needs of disadvantaged students, including making sure they have good teachers;
· Tackling gender-based violence in schools; and
· Making learning a key part of the future global development agenda, "the post-2015 development agenda."
While millions of people around the world put education at the top of their priorities, international support for education has actually dropped in recent years.
UNESCO's report should be a wake-up call to global leaders to support education. It's what children deserve, and it's what our world needs. As UN Secretary-General Ban Ki-moon has said, "Education is a major driving force for human development.… Education empowers people with the knowledge, skills and values they need to build a better world."
Take Action: Take the MY World survey to share with leaders your priorities, such as education, for a better future. Follow me on Twitter at @jenniannlee to learn more about the UN's work on important global issues.
You might also like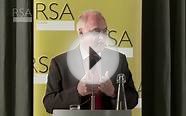 What is a Good Teacher?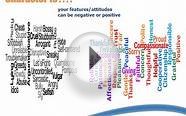 What is Character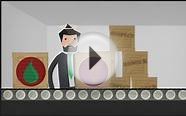 What is Good Business?