Free software for teachers

Are you interested to know how to creatively use Free Timeline Makers? I highly encourage you to check the 10 Creative Ways To Use Free Timeline Makers article.
Capzles
With Capzles, teachers and students can add photos, videos, audio, and text to their timeline and make them unique by personalizing them with special colors, backgrounds and music. You can also edit your Capzle sharing options and control who can view it. Then, you can share your capzle via embedding a blog, wiki or other webpage.
Dipity
Dipity is a great – and free- digital timeline website that allows users to incorporate text, images, audio and video, links, social media, location etc. You can edit sharing options and choose who you want to share your timelines with.
Meograph
Meograph is the easiest way to create multimedia stories. With no training you can quickly create stories about the news, history, travels, life events and stories. Much of what Meograph offers can be accomplished in Google Earth. However, Meograph is browser-based so that students can create stories even if they cannot install Google Earth on their computers.
MyHistro
MyHistro functions both as a timeline builder and a map creation tool. Built your personal timeline or a timeline about a theme or event in history. Each event that you place on your timeline can be located using Google Maps.
OurStory
OurStory is a platform for creating rich media timelines. This tool is oriented for personal use in particular. You can create personal or collaborative timelines and incorporate images and video.
Read Write Think
Read Write Think helps children plan a story or prepare for a special event. Read Write think allows them to create and organize events. Saving capability allows them to come back to unfinished work, or they can share their final timeline with friends and family via e-mail.
TimeGlider
TimeGlider helps you create and publish interactive timelines. With this web tool you can also highlight important events by increasing their size compared to other events. Create your zooming/planning interactive timelines with TimeGlider for free!
TimeRime
TimeRime is very similar to xTimeLine and it allows users to create timelines that include text, images, audio, and video. What is great about TimeRime is the fact that you can have more than one type of media for each event on your timeline. After you're finished, you can embed the timeline in a blog or share it via email.
TimeToast
TimeToast is another great tool that allows you to create timelines and share them on the web. It is very easy to learn and use. This ease of use makes it a suitable choice for elementary or middle school students that do not need the advanced editing options other timeline creation tools offer.
Xtimeline
Xtimeline is a free web-based timeline creation tool that is very accessible to high school students. Now you can easily create and share timelines with pictures and videos.
You might also like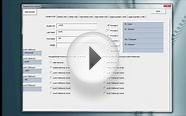 Teachers Informing Parents Software Tutorial Free Software ...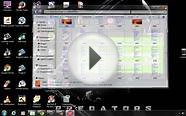 Google Hack eBooks V 1.0 free software for teachers and ...
PlayPerfect Music Practice Software - Improve or Learn to Play an Instrument [Download]


Digital Software (NCH Software)




Notes change color to show if they were played correctly or incorrectly
Practice with the built-in metronome to stay on tempo
Change the tempo and practice at slower speeds as you learn
Moving cursor shows the next note
Performance reports give you an overall score and statistics on your practice session
Adobe Photoshop Lightroom 4 Student and Teacher Edition [Old Version]


Software (Adobe)




Get everything you need beyond the camera--Organize, perfect, and share--Lightroom combines all your digital photography tools in one fast, efficient application.
Get the best from every image--Get the highest possible quality from every pixel in your images, whether you shot them with a pro DSLR camera or a camera phone.
Share effortlessly--Craft elegant photo books and easily share your photographs on social networks or in web galleries, slide shows, prints, and more. Lightroom...
Highlight and shadow recovery--Bring out all the detail that your camera captures in dark shadows and bright highlights. Now you have more power than ever before...
Photo book creation--Create beautiful photo books from your images with a variety of easy-to-use templates included in Lightroom, and then upload your book for printing...
eSpanishTeacher's Beginner Spanish Language Course Software Lessons with Bonus 101 Spanish Verbs


Software (eSpanishTeacher)




Interactive Spanish language lessons that you watch on your computer. Watch, Listen, Click, Speak!
Works on any PC or Mac, no internet connection required, nothing to install, no malware, no spyware, and no ads!
Virtually no memorization. Start speaking Spanish after the first few lessons, faster than other language programs
12 lessons, 12 quizzes, and 8 speaking practices contained on an interactive CD for your computer
100% money-back and satisfaction guarantee. People LOVE this course! And for a limited time, 101 Spanish Verbs is included as a free gift with Beginner Spanish...

Noteflight Crescendo Music Notation Software | Free Trial Available


Digital Software (Noteflight)




Create beautiful, professional-quality scores with music notation or guitar tab
Write music on any computer, tablet or smartphone with a browser
Share scores with specific individuals or publish to the world
Interact with members of the world s most vibrant music composition community
Nothing to install or manage, the software is ready to use online when you activate your subscription
No expensive upgrades, you re always using the latest version

Typing Quick and Easy 17 - Free 1-Day Trial [Download]


Digital Software




Proven Educational Design and Next Step Plans for fast learners
Beginner, Intermediate & Advanced Levels
Full Color Progress Charts, Graphs & Certificates of Achievement
Personalize your lessons
8 Fun & Exciting Typing Games