ISTE Student Standards
While working on a webpage for staff and students, it didn't make sense to call the standards by their "standard category". For example, second graders would have a hard time reading "Communication and Collaboration". The following could be used as Student friendly equivalents. What do you think?
Communication and collaboration should be work together/share it
Creativity and Innovation =

Communication and Collaboration =
Research and Information Fluency =
Critical Thinking, Problem Solving and Decision Making =
Digital Citizenship =
Technology Operations and Concepts =
Rebecca Amerson made a cool Prezi to explain student friendly METS:
Below is an example of how the student equivalents could be used on a K-2 webpage page:
Another way to use these GREAT student labels is to print out the file below, post them in six columns. As each tech integration process is introduced, use a sticky sentence strip to label the process, then post it in the appropriate column. For example: a lesson on password safety would be placed in the PROTECT IT! column.
You might also like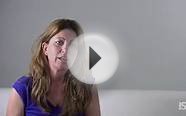 ISTE Standards: Preparing students for the digital age
ISTE Student Standards - Mrazek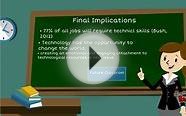 ISTE Standards for Students