Free student software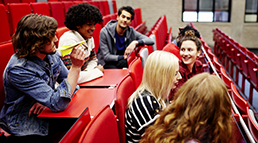 It was just about a year ago we announced Student Advantage, a benefit that allows eligible students to get Office 365 from their school for free. One drawback to Student Advantage—the onus has been on the school to initiate the service, create an account and order the Office 365 license on behalf of the student.
Today we're making it easier on the school IT department with a new self-serve model for students that lets them sign up for the free service on their own.
If you're a student 13 years-old of age or older, here's what you can do the check your eligibility and get Office for free:
Enter a valid school-provided email address.
Here's what qualified students will receive:
The latest versions of Microsoft Word, Excel, PowerPoint, OneNote, Outlook, Access and Publisher
Installation on up to five PCs or Macs, and Office apps on other mobile devices including Windows tablets and iPad
1 Terabyte of OneDrive cloud storage
Office Online
Sign-up for students is available in the U.S. today, and will expand worldwide later this year.
In order to be eligible for this benefit, the student must attend a school that has purchased Office organization-wide for all faculty/staff via the Microsoft Volume Licensing program.
You can see the new sign-up process on the Garage Series with host Jeremy Chapman as well as other really cool features of Office Mix, Power Map and OneNote.
These changes not only make it easier for students to get Office, but it makes managing the services easier on school IT. In the past, organizations were required to initiate the service, create accounts and order the free licenses on behalf of their students. All this needed to be done prior to students being able to access Office and OneDrive. The new self-service model removes all of that unnecessary friction and delay by simply allowing eligible students to sign up for the service themselves, while maintaining the same level of control, flexibility and security institutions have come to expect from Office 365.
Office 365 ProPlus benefit available for faculty and staff starting December 1, 2014
We have even more great news to share—we're also announcing that faculty and staff will soon be able to access the same Office 365 ProPlus benefit as their students. This means that any organization purchasing Office for all of their faculty and staff can now include an Office 365 ProPlus subscription at no extra cost for all students, faculty and staff.
You might also like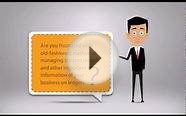 Student Management Software - TRY NOW FOR FREE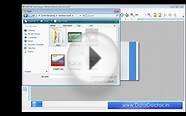 free id card designing software employee student school ...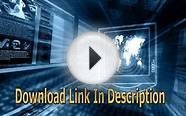 free student database software full version
A Simpler Guide to Calibre: How to organize, edit and convert your eBooks using free software for readers, writers, students and researchers for any eReader (Simpler Guides) (Volume 3)
Book (Lycan Books)