State Test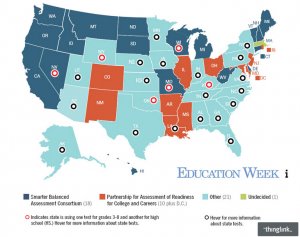 UPDATED
Arkansas Gov. Asa Hutchinson has decided that the state should drop the Partnership for Assessment of Readiness for College and Careers (PARCC) test and instead use the ACT Aspire test.
Hutchinson, a Republican, made his announcement June 8 after accepting a recommendation from the state's Council on Common Core Review, which is led by Lt. Gov. Tim Griffin, that the state drop PARCC, one of two multistate consortia that have created tests aligned to the Common Core State Standards. In a statement quoted by news station KARK, Hutchinson said, "I have accepted the recommendation of the Common Core Review Council that the state leave PARCC and use the ACT and ACT Aspire, pending state Board of Education approval and a contract agreement with ACT and ACT Aspire."
The governor appoints state school board members in Arkansas. The state was one of 10, along with the District of Columbia, to use the PARCC test in the 2014-15 school year. However, in a statement on his government website, Griffin explained that the common-core council chose the ACT over PARCC for several reasons, including the "national recognition of ACT" and the ability to compare ACT test results with those from other states.
Griffin's review council hasn't actually wrapped up its scheduled work, since it has at least a few public hearings left on its plate. But the lieutenant governor explained that the council believes "time is of the essence" in fulfilling the group's responsibility to issue recommendations.
If the state school board does drop the PARCC exam in favor of an ACT exam, it wouldn't be the first state to give PARCC in 2014-15 but not in 2015-16. Mississippi voted several months ago to drop PARCC and seek a new test in 2015-16. And Louisiana lawmakers have sent legislation to Gov. Bobby Jindal that would require a new test for the state that could draw on PARCC for some test items—however, those PARCC items would be barred from making up the majority of test items on the new exam for 2015-16.
UPDATE: The Arkansas Department of Education confirmed in a statement that in light of Hutchinson's position, it will not renew its contract with PARCC when it expires June 30, and will instead switch to ACT Aspire. State Education Commissioner Johnny Key said he would seek formal approval from the state board at its June 11 meeting.
You might also like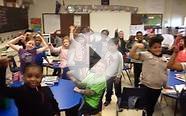 Rock the State Test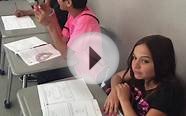 State Test motivation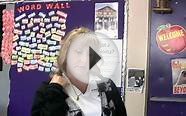 Cali State Test.mov