UCCS University Center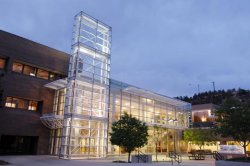 University Center
Mission Statement
The University Center is more than just a building. It creates an environment for learning that supports the mission of the campus. The "UC" is a safe and welcoming gathering place for the UCCS community. Serving as the centralized location for campus events and information, the University Center provides a home for a variety of student-focused services and organizations, as well as eating establishments, meeting rooms, art spaces, and lounges.
Vision Statement
Serving as the student union for UCCS, the University Center strives to be the desired destination for the campus to come together both formally and informally in a clean, state-of-the-art facility. The University Center invests in the development of our student and professional staff, as well as builds strong partnerships with its internal occupants, in order to provide timely, consistent, and hospitable service. Anticipating in advance the needs of our diverse customers, the University Center will provide seamless and individualized support for all events. As an Auxiliary department, the University Center will operate in a fiscally responsible manner, while always retaining a focus on educating students and creating communities.
Core Values
Our core values are an integral part of our culture. University Center staff members look to them to guide their decisions and actions. We value the strengths and perspectives of others, and we acknowledge our own limitations. Recognizing we are a community of learners, we are committed to developing the skills and capabilities of all.
Integrity
We hold ourselves and each other to the highest standards. We embrace personal accountability. We reflect on our performance and learn from that reflection.
Communication
We have a strong commitment to timeliness and clarity in communicating with customers and colleagues
Customer Service
We pride ourselves on our extraordinary responsiveness to the needs of our customers.
Initiative
We are dedicated to our responsibilities and actively look for new ways to contribute.
Teamwork
We care about each other, operate with a generosity of spirit, and have fun in the process of working together.
Organization
We look to be efficient and effective in our approach to give the best solution possible for our customers.
You might also like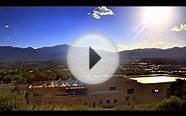 Time Lapse of the UCCS Rec Center and the Front Range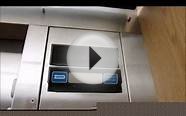 Dover Impulse Hydraulic Elevator #2 @ University Center at ...
UCCS child care survey: A survey of students, faculty, and staff at the University of Colorado at Colorado Springs and peer university child care centers (Community development monograph series)
Book (Center for Community Development & Design, University of Colorado, Colorado Springs)