Education For students
President Obama has said, "the story of the Civil Rights Movement was written in our schools." Secretary Duncan has echoed that, "education is the civil rights issue of our generation." This year marks the 50th anniversary of the Elementary and Secondary Education Act, the 25th anniversary of the White House Initiative on Educational Excellence for Hispanics, and the 50th anniversary of the Selma marches.
A recent event brought together more than two dozen students from New York and New Jersey high schools to show the film, Selma, with the film's director, Ana Duvernay. The event was hosted by the United Nations and commemorated the new Memorial to Victims of the Transatlantic Slave Trade. The evening aimed to "expose the legacy of slavery, " but also to emphasize the message of nonviolent organizing and the importance of education and civil rights in an international context. Selma tells the story of the civil rights marches from Selma to Montgomery that spurred the Voting Rights Act of 1965. More than a historical narrative, Selma shows how people of all backgrounds and life stories can come together in nonviolence to achieve progress.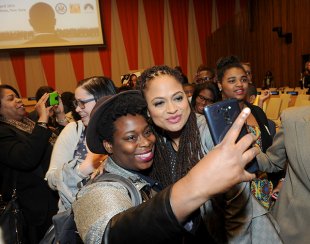 DuVernay is the first black woman director to have a film nominated for an Academy Award. At the event, she announced that a copy of the Selma DVD along with classroom resources will be sent to every U.S. high school, for educators to choose to use in their classrooms. When asked about the power of film in teaching history in the classroom, DuVernay said that "films are really empathy machines; they allow you to walk in someone else's shoes, to be in someone else's skin." The civil rights movement is "furthered and fostered, and how it is advanced and matures certainly is steeped in the classroom."
Students at the event were reminded of the continuity of history and their responsibility as citizens. Emily, a senior at Stuyvesant High School, said the movie showed that, "you have to get out there and speak for what's right, especially if you are being oppressed."
Maisha, another Stuyvesant senior, added that, "the movie very well depicts that peaceful methods of protest work." A third student, Rabia, noted the power of film in teaching history to students. In Selma, "you can see and feel what [civil rights leaders] were going against, that the odds were not in their favor … [and] you feel what they stood up for … and [believe] that you can also take that risk now to stand up for what you believe in, even if you feel it might not work."
You might also like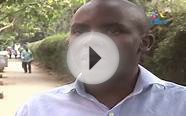 Education for sale: Students cheating their way through ...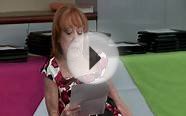 Recognizing Excellence in Education for Students with ...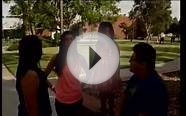 College Education for Latino Students at El Camino College