Free Autodesk software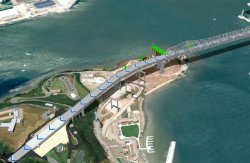 Engineering software giant gives away AutoCAD to schools, educators and students worldwide
Autodesk has long been a leader in commercial design software with it computer-assisted drafting (CAD) programs for construction, entertainment, industry and transportation. Last week, they made an announcement that could potentially position them as leaders in educaton as well.
Beginning this month, Autodesk will make most of its flagship products — including the renowned AutoCAD — free for students, educators and learning institutions. This action, inspired by and in alignment with President Obama's ConnectED initiative, is offered to 188 nations worldwide with a potential reach of 680 million students currently enrolled.
This is not a 100% altruistic movement on AutoCAD's part. By making their software free in educational settings, they practically guarantee that graduates are familiar with their products.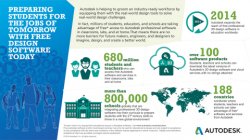 In addition to the public relations win, it makes using their software the path of least resistance for the business customers who still pay for the product.
Mixed motivations don't reduce the benefit of this move, especially to students and teachers in underfunded regions. The in the Bronx Public Schools uses Autodesk TinkerCAD and Fusion 360 to let high school students design an energy scooter that charges devices when pedaled. It's a combined effort to promote fitness and boost interest in STEM (Science, Technology, Engineering and Math) programs made possible by access to software like that distributed by Autodesk.
The decision to provide free software in educational settings is one of Autodesk's many initiatives to put design and engineering to work making the world a better place. Some of their other projects include affordable, energy efficient home design, improving mobility for amputees and helping farmers in developing nations improve their yield for both nutrition and profit.
Coupled with the recent announcement that the Bill & Melinda Gates Foundation will require all researchers it funds to publish only in journals that distribute copies for free, this could herald a new trend in tech firms toward sharing science and innovation early and often.
You might also like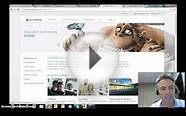 Centaurus Engineering Facebook & Free Autodesk Software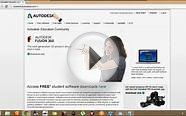 How to download all autodesk softwares for FREE AutoCAD ...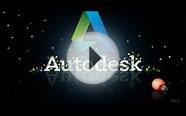 How to Get All Autodesk Software Free
Autodesk SketchBook


Mobile Application (Autodesk Inc.)




The entire screen is your canvas with a full screen workspace and unobtrusive user interface
Control the finest details of your art with up to a 2500% zoom
Choose from over 10 preset brushes, including pencils, pens, and markers that deliver a natural drawing experience
Easily organize your sketches in SketchBook s Gallery with multiple view options, albums, and flexible ordering
Save and store your works of art on your Dropbox account
Autodesk Pixlr - photo editor


Mobile Application (Autodesk Inc.)




Apply effects in real time - preview effects and overlays straight from your camera using the new Pixlr Live feature.
Easily crop, rotate and adjust images when saving and sharing.
Choose from four pre-defined dimensions (or input your own custom dimensions) for fast and flexible image resizing after editing.
Create and customize a photo collage by editing its layout, background, and spacing.
Auto Fix photos for a one-click fix to balance out colors, adjusting for poor lighting conditions.

Autodesk ForceEffect


Mobile Application (Autodesk Inc.)




Bring engineering to the point of the problem with Autodesk® ForceEffectTM, a mobile engineering app for simulating design concepts in the field or in the office...
✓Fast-Real-time solving capabilities and immediate feedback on the simulation performance. Print, email, or view a results report on any HTML-enabled browser or...
✓Easy-Intuitive interaction for drawing, constraining, and simulating concepts. Simply tap objects to select, and then move, rotate, and scale.
✓Complete-Solutions for both statically determinate and over-constrained or indeterminate problems.
✓Integrated-Easy workflow continuation into CAD with industry-standard export capabilities via DXFTM files and email for file sharing.
The Autodesk ForceEffect engineering app is ideal for static systems analysis using free body diagrams:
Freehand sketching of elements and construction lines with snaps, constraints, and inferencing
Object dimensioning, global scaling, units, constraints
Import image as background
Create joints (welded, pinned)