NASA For Educators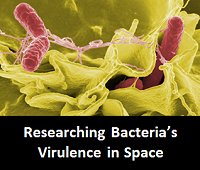 Commercial Generic Bioprocessing Apparatus Science Insert
The Commercial Generic Bioprocessing Apparatus Science Insert (CSI) experiments are educational payloads designed to interest K-12 students in science, technology, engineering and math by providing the opportunity for these students to participate in near real-time research conducted on board the ISS. The project is managed by BioServe Technologies and has coordinated with:
Baylor College of Medicine's Center for Educational Outreach
ARISS
Amateur Radio on the International Space Station lets students worldwide experience the excitement of talking through amateur radio directly with crew members of the International Space Station, inspiring them to pursue interests in careers in science, technology, engineering and math, and engaging them with radio science technology.
EarthKAM
Earth Knowledge Acquired by Middle School Students (EarthKAM) is an education activity that allows middle school students to program a digital camera on board the space station to photograph a variety of geographical targets for study in the classroom.
2014 Humans in Space Art Video Challenge is now closed!
NASA's International Space Station Program and Humans in Space Art invited college students and early career professionals worldwide to influence the future of life on Earth and human space exploration. Individuals and teams from 16 countries submitted three minute videos capturing their visions of "How will space, science and technology benefit humanity?" The artwork is currently being evaluated by judges from NASA and the Space Arts Communities. Winners will be selected from amongst the finalists by astronauts and entertainment industry representatives and announced in March. Winners will be awarded a monetary prize by the Center for the Advancement of Science in Space (CASIS), and winning videos will be flown on the International Space Station and screened at the HollyShorts festival and other events. Visit for more information.
SPHERES - Zero Robotics
The Synchronized Position Hold, Engage, Reorient, Experimental Satellites - Zero - Robotics (SPHERES-Zero-Robotics) investigation establishes a opportunity for high school students to design research for the International Space Station (ISS). As part of a competition, students write algorithms for the SPHERES satellites to accomplish tasks relevant to future space missions. The algorithms are tested by the SPHERES team and the best designs are selected for the competition to operate the SPHERES satellites on board the ISS. Visit the Zero Robotics website for details.
You might also like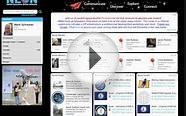 NASA Educators Online Network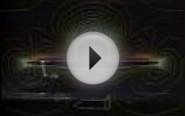 NASA Education Satellite Video Conference: Life Sciences ...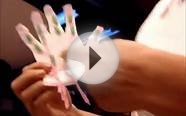 DIY Robotic Hand project for Educators (JPL/NASA Robotics ...