Login to Student Portal
Loads of new features for both Students and Administrators
Equator IT has recently deployed a number of new features in the Student Web Portal. If you are a hosted customer, you have automatically received these features as a part of your annual subscription. They're live right now, so please go ahead and check them out!
The following will provide you with an overview, including screenshots, of the biggest changes that we are delivering with this release.
Email notification of updates
Ask and you shall receive! One of the most requested features for the Student Portal has been the capability to receive email notifications when students update their details. This can now be activated via the Student Portal Administration Site: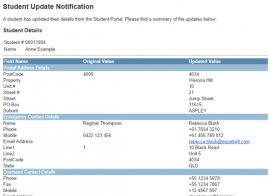 When this setting is activated, the Student Portal will email the registered support address each time any student updates their details. Below is an example of what you will be sent when this happens:
This allows you to review the changes to ensure no mistakes have been made, as well as synchronise the student data with any other external systems that you may have.
Basic student management
You can now perform basic student management tasks from right within the Student Portal Administration site. Once you're logged in as an administrator, clicking on "Students" in the navigation bar will display a list of current and future students, as well as a tickbox showing you if they have registered for access on the Student Portal.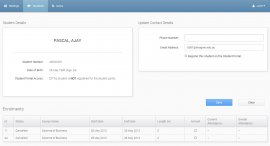 You can use the search box to filter students by student number, first name, or last name.
If you click on an individual student, their details and enrolment(s) will be displayed. You can edit the student's email address & phone number, register them for Student Portal access and assign them a new password (created by you or randomly generated). You also have the option to email the student their new password once registration is complete.
You can also use this facility to reset and email passwords to students who have already registered for Student Portal access.
Efficient support
When you receive a support request email from the Student Portal, that email will now contain a link to the Student Portal Administration site, making it faster and easier to handle Student Portal Support Requests.
You might also like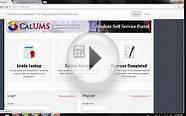 How to login to the CalUMS Student Self Service Portal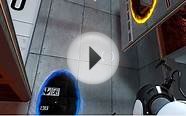 PORTAL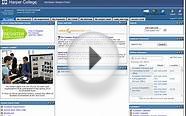 How to Login to Blackboard from the Student Portal
Premium Web Site Online Study Tool to Accompany Hershberger/Navey-Davis/Borrás A.'s Viajes: Introducción al español, 2nd Edition, [Web Access], 4 terms (24 months)
Digital Software (Cengage Learning-158940-158940)
ISBN: 9781133612438
Access to this product is valid for 730 days after initial login. After this period, this product can be viewed under the view expired link in your CengageBrain...