College students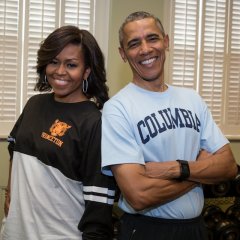 Each year, the nation rallies behind promising athletes as they decide where they will take their prodigious talents. Families gather around the TV to watch the draft, commentators speculate on this prospect or the other and where they'll play college football the next year, and fans daydream about what will become of their teams.
First Lady Michelle Obama believes that every student who has worked hard to achieve the monumental milestone of going to college should receive that same enthusiastic support, and that our country should celebrate college going with the same fervor.
Last year, the First Lady spoke at a College Signing Day event in San Antonio, Texas. Wearing her Princeton t-shirt, Mrs. Obama told her personal story as a first-generation college student and commended the seniors on how far they had come. In that speech, she also challenged the students to continue to push forward, saying:
Just getting into college isn't the ultimate goal. You have got to stay focused once you get there, and you've got to get that degree or that certificate.
In addition, Administration officials, celebrities, teachers, students, and people from coast to coast posted photos of themselves in college gear and holding #ReachHigher signage.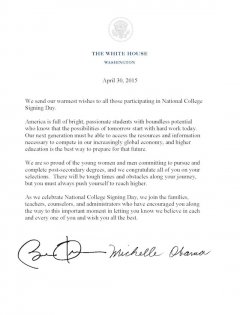 May 1, traditionally the deadline that colleges require admitted students to submit a letter of intent, has now been declared as National College Signing Day. This year, more than 600 Signing Day events will take place to honor graduating seniors who will go on and continue their education at a 2-year college, a 4-year college, a community college, or a certificate or credential program. Even more students, teachers, counselors, celebrities, athletes, and supporters nationwide will post photos in support of students making the decision to Reach Higher.
Today, the First Lady traveled to Wayne State University to attend the first-ever citywide Signing Day Celebration in Detroit, Michigan hosted by the Detroit College Access Network. The event was a massive pep rally with cheerleaders, music, games, and much more in order to celebrate students dedicated to furthering their education.
First Lady Michelle Obama hugs introducer Myla Smith while having their photo taken prior to a College Signing Day event in support of the "Reach Higher" initiative, at Wayne State University in Detroit, Mich., May 1, 2015. (Official White House Photo by Amanda Lucidon) May 1, 2015. (by Amanda Lucidon)
In a gymnasium packed with more than 2, 000 high school seniors going to college, Mrs. Obama commended the students, calling them "real role models." She explained that since these students got into college, they also had everything they needed to get through and finish college. In the end, she charged the students to "reach back and pull other young people up" as a way to give back.
Congratulations to all of the students who are continuing to Reach Higher. We are proud of your accomplishments and cannot wait to see the great things you will achieve. Best wishes on your new journey and the bright future that lies ahead.
You might also like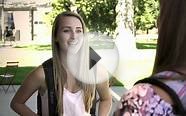 How To Be A College Student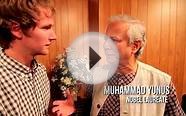 Living On One: College Students Live On $1 A Day In ...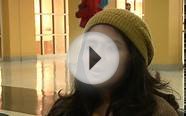 First-Generation College Students