History of Forever 21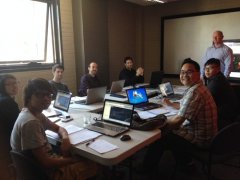 Hey guys! I want to write a brief post about replica items that I came across in Forever 21 at Times Square yesterday. For those of you that aren't familiar with the history of Forever 21, they're well-known for copying and re-making a lot of high-end designers clothing, shoes and bags. But of course, they have ran into some trouble throughout the years. I do understand some people cannot afford high priced items at times so they search for things that are similar at low cost. That irritates me because designers need to sell their products and make money as well. So hence, I do not support knock offs — plain and simple. However, I want to point out a few items I found yesterday that has been remade. Here they are: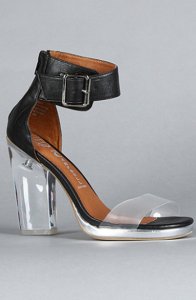 Ashsky Jeffrey Campbell Heels – 2.00
Jeffrey Campbell has been in the game releasing dope, funky shoes for some time now. The Lita shoe gave Jeffrey Campbell its big break and ever since then their popularity has skyrocketed and has been expanding all over world more than ever before. I was surprised to find the Ashsky replica Forever 21; I'm accustomed to finding standard pumps and boots duplicated. What's funny is that the replica looks better than the original shoe, haha. Well, to me at least; you be the judge.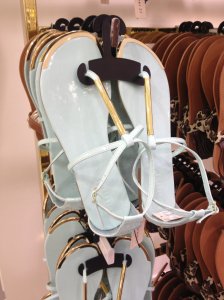 DV Archer Sandal – .00
This sandal was released during the spring/summer of last year. I can imagine how many replicas of these are running around. I also spotted some imitations in Necessary Clothing not too long ago. The middle picture above is myself displaying my LEGIT pair that I own. My honest opinion, these are super comfortable. I don't seem to understand why people can't spend 70 dollars on great quality shoes! It saddens me. Here are a few celebs sporting these stylish, affordable thong sandals.
The lovely Kim Kardashian.
Model, Actress and TV Host Eva Pigford.
The Hills star, fashion designer and author Lauren Conrad.
Shop here for your pair: Zappos, Nordstrom, 6PM . Forever 21's version can be found here.
Furla Candy Satchel – $228.00
I'm not a huge fan of translucent bags, but this is a great spring/summer bag! Great vibrant colors for the summer and a good size where you can stuff all your goodies inside. You can rock this on a lovely summer day either shopping or even on your way to catch a tan at the beach.
You might also like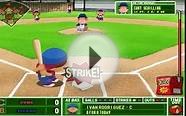 Top 25 Greatest Sports Games in History Part 1 (25-21)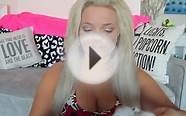 HUGE FOREVER 21 HAUL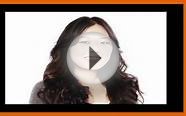 Forever 21 History