Cheap Apparel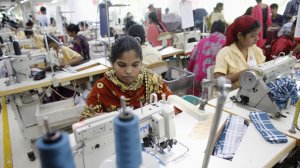 (Reuters/Andrew Biraj)
Roughly twelve clothing firms linked to Bangladesh's Rana Plaza factory, which collapsed two years ago killing over 1, 100 people, are yet to offer a single penny into a fund for the families of victims who lost their lives in the disaster.
As the second anniversary of the tragedy draws ever closer, pressure is mounting on the predominantly European and American firms to pay their dues.
The eight-story building in Dhaka, home to several clothing factories, collapsed in May 2013. In what has been described as one of the worst industrial disasters in modern history, 1, 138 people lost their lives and 2, 000 were injured.
The Donors Trust Fund, supported by the United Nation's International Labor Organization (ILO), was founded specifically to compensate victims of the catastrophe.
Sums offered to people will be dependent on circumstances, such as the number of children they have and the salaries earned by those who lost their lives.
Campaigners, who have battled for justice for those impacted by the disaster for almost two years, hoped a total of $30 million could be raised for families of the victims.
However, at present the fund consists of just $23 million. The shortfall means as many as 5, 000 individuals entitled to compensation will only receive 70 percent of what they were hoping for.
Ineke Zeldenrust, of UK social justice group The Clean Clothes Campaign, said the victims of the Rana Plaza disaster have had their fill of "broken promises" and "false sympathy" from these brands.
She called it an outrage that campaigners have been unable to secure a mere $30 million from a group of companies that collectively turn over tens of billions of dollars in profit each year.
Zeldenrust stressed the victims would like their compensation to be settled so they can continue with their lives.
The human cost of cheap apparel
The clothing industry is a highly competitive, labor-intensive and profit-driven sector. Throughout the 1950s and 1960s, Western producers chased cheaper labor in Japan. In the twenty years that followed, Western factory owners began to source cut-price labor in the so-called Asian Tiger economies of Singapore, South Korea, Taiwan and Hong Kong.
In recent decades, garment manufacturing in the West has plummeted. Meanwhile, production in China, Indonesia, Bangladesh, Turkey, Mexico and India has increased dramatically.
This shift in production has led to the rise of sweatshop labor; cheap clothes produced against a backdrop of eroded workers' rights.
Amid allegations of an exploitative sweatshop culture in Bangladesh that tramples on workers' human rights, the Rana Plaza disaster highlighted the human cost of profit-wielding firms' drive to become ever more competitive.
Although certain firms linked to the factories that operated in the complex, such as Primark, offered millions in compensation for the victims and their families soon after the catastrophe, many firms have failed to offer anything at all.
You might also like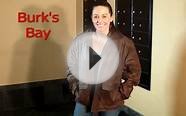 Cheap leather jackets | True to Size Apparel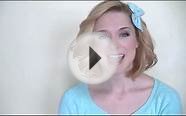 Chic On the Cheap: American Apparel Hairbow Knock-off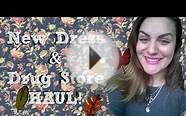 Cheap Apparel FALL Haul | Curvy Girl Clothes | & Drug ...
Voglee- Vintage Black Tassel Open Back Skull Punk Tank Top (M, Black)


Apparel (BEST-DO)




Length Approx.: 63 cm / 24.8 inch
Bust Approx.: 88 - 126 cm / 34.6 - 49.6 inch
Waist Approx.: 98 - 132 cm / 38.6 - 52 inch
Material: Cotton blended + Spandex + Polyester
Women Summer Print Galaxy Basic Tee Tank Top One Size


Apparel




Length:33.07 /84cm; Bust:29.13 /74cm; Waist:25.2 /64cm; Sleeve:14.57 /37cm.
Suitful for Small or Medium Size Teenager.
Machine Washable.
Punk Rock Style.
Sandistore Sexy Women Summer Perspective Casual Loose Chiffon Shirt (M)


Apparel




Collar:O-Neck
Fabric Type:Polyester
Sleeve Length:Short Sleeve
Material:Chiffon
Those are for Chinese,1 or 2 sizes smaller than American people.

California Republic Enjoy California Men's T-Shirt - M


Apparel




good quality fabric
designed to last a lifetime
satisfaction guaranteed: proudly made in USA
makes a great gift/souvenir
fast shipping

DarDuGo Women's Oversize Batwing Sleeve Printed Dress Style 18


Apparel




Pattern:Retro Flower Printed
Soft And Comfortable,One Size fits US Small and Large.
It s perfect for spring,summer and fall.
Perfect for wearing with leggings or shorts,also can be use it as sleep shirts.
Hand wash Only.temperature Below 40 centigrade.