Students School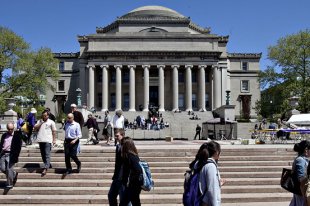 Associated Press
Columbia University Law School is allowing its students to reschedule their exams if they feel traumatized by the recent grand jury decisions in the Eric Garner and Michael Brown cases.
"The grand juries' determinations to return non-indictments in the Michael Brown and Eric Garner cases have shaken the faith of some in the integrity of the grand jury system and in the law more generally, " Mr. Scott's letter said. "For some law students, particularly, though not only, students of color, this chain of events is all the more profound as it threatens to undermine a sense that the law is a fundamental pillar of society designed to protect fairness, due process and equality."
As a result, "students who feel that their performance on examinations will be sufficiently impaired due to the effects of these recent events may petition [head of registration services] Dean Alice Rigas to have an examination rescheduled, " he wrote.
The school informed students of the policy amid protests in the city and other urban areas across America over the decisions by grand juries in New York City and Missouri not to indict white police officers involved in the deaths of two black men. The legal developments struck a nerve on the Ivy League campus located blocks away from Harlem. A number of Columbia students have joined the demonstrations. according to student newspaper reports.
Mr. Scott said the option to postpone a test was "in accordance" with the school's existing examination policies. The school typically allows students to reschedule an exam because of an illness, religious observance, a death in the family, or other exceptional circumstances.
Mr. Scott said in the email that the school has also arranged for a "trauma specialist" to come by the Manhattan campus this week to meet with any students in need of counseling. And several faculty members are holding special office hours for students "to talk about the implications of the Brown and Garner non-indictments, " he said.
Another letter that went out to law students on Monday — this one from the school's vice dean for curriculum — recommended that they try to talk through their concerns before asking to push back an exam.
"Unless time pressure is severe, meeting with an academic counselor is the preferred alternative, in case our student services staff can offer support or other resources that may be helpful, " wrote the curriculum dean, Avery Katz, who said an extension request must include an "individual explanation" for why it's necessary.
Faculty members said they couldn't recall the last time the law school offered students an exam extension due to a highly charged public event.
Columbia law professor Eben Moglen told Law Blog that the accommodation may be unusual but is understandable, saying the grand jury decisions raise questions about law enforcement, civil rights and equal treatment in America that have a particular impact in a law school.
You might also like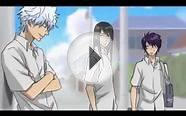 Gintama high school students daily basis parody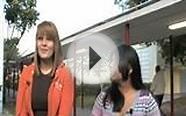 Flip Helping High School Students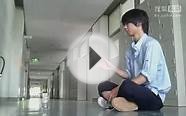 Japanese High School Students
JanSport Big Student School Backpack (Forge Grey)


Sports (JanSport Bags)




S-Curve shoulder straps
Two large main compartments for versatile storage
Front gear pocket with audio electronics organizer
Quick-find cell phone pocket on the top of front side
Stash pocket with expandable pleats on lower front side
17.8 Inch Navy Multi Purpose Student School Bookbag / Children Outdoor Sports Backpack / Travel Carryon


Apparel




Main dual zippers compartment with rain flip: 17.75 H x 12.5 W x 6.5 D
Second dual zippers compartment: 16 H x 10 W x 1.75 D
Padded back panel and padded adjustable s-curved shoulder straps.
2 mesh water bottle pockets.
Daisy chain on the front of the pack for attaching extra gear.
Hynes Eagle Great Deals Large Student Backpacks School Book Bags, lightweight and Durable (Green)


Apparel




Material: Waterproof 600D polyester, lightweight but durable
Simple design with great quality and price! It will only take 3-5 days for the backpack arrived!
1 main compartment+ 1 interior zipper pocket+1 computer section+1 front zipper pocket
Top carry with adjustable and padded shoulder strap
Ideal for both school and daily use. Get ready for new semester!!

Flash Furniture FD-DESK-GG Student Desk with Open Front Metal Book Box


Furniture (Flash Furniture)




Student desk with open book box, 24-inch width by 18-inch depth by 27 31-inch height
Designed for plenty of leg room
Spacious 24-inch by 18-inch work surface
.625-inch Thick High Pressure Laminate Top
Natural laminate top with black lacquer edge treatment

17.5 inch Glitter Heart Kids School Bag / Black Student Backpack with Lunch Assessory Box- MyGift


Apparel




A pink backpack bag featuring a design of multicolored hearts and a glittery pink heart decoration.
Spacious compartments and also comes with a soft-sided, insulated lunch box with the same design as the backpack.
2 padded and adjustable shoulder straps and a padded back panel help make carrying this bag more comfortable.
Made of polyester.
Approximate Dimensions: Overall - 17.5 H X 14 W X 6.5 D; Interior Main Compartment - 17.5 H X 14 W X 6.5 D; Elastic & Mesh Front Pocket - 10.5 H X 10...