Students page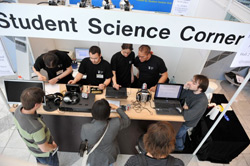 On the Student pages you will find information collected and provided by student members of the AES who have been elected officers of the Student Delegate Assembly (SDA). Find out more about us here.
If you are an AES student member, this is the place where you can get informed about student related topics. Also, every student is invited to help keeping these pages a vivid and up to date resource by sending us interesting news and reports from your AES Student Section.
The student delegate assembly would like to thank our amazing sponsor Merging for being a sponsor of the student recording competition
Merging Technologies is the world's foremost manufacturer of high-resolution digital audio recording systems. The list of customers reads like a who's who in the recording industry and recordings made with Merging Technologies' systems regularly receive the recording industry's prestigious Grammy® Award.
The company was founded in 1990 in Chexbres, Switzerland by Claude Cellier; an electronics graduate of the Institute of Technology in Lausanne. Prior to this, Claude worked for the famous Swiss audio maker Nagra Kudelski for 10 years.
Within a short time of its founding, Merging quickly established a reputation for their expertise in digital signal processing and associated hardware, and with their Pyramix Virtual Studio, was one of the first companies to produce a DSD recording system. The DXD format, (Digital eXtreme Definition) operating at 352.8kHz/24bit, was developed by Merging Technologies in collaboration with Philips, to overcome the challenges in editing and mastering DSD for SACD.
Merging Technologies currently has over 20 employees with offices in Switzerland and the UK.
| Permalink
The student delegate assembly would like to thank our amazing sponsor Solid State Logic for donating a prize to the student recording competition
From groundbreaking audio consoles to innovative video production systems, Solid State Logic has evolved to become the world's leading manufacturer of analogue and digital audio consoles and provider of creative tools for film, audio, video and broadcast professionals. Founded by Colin Sanders in 1969, SSL has since expanded to its present 15 acre science park in Oxfordshire, England. SSL's unrivalled resources, including R&D, manufacturing, training, service and product support, operate in a unique high technology, customer oriented environment.
The company invents, designs and manufactures technology for the creative manipulation of sound. Users and industry experts from all over the world visit SSL's Oxford HQ to consult with SSL audio experts and evaluate SSL equipment. There are more than 3000 SSL systems in service around the world.
The student delegate assembly would like to thank our amazing sponsor Telefunken Elektroakustik for donating a prize to the student recording competition
You might also like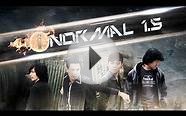 Student arrested for Facebook burn page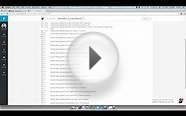 How to use the students page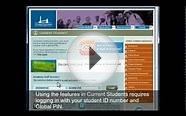 Current Students Web Page
Five Star Student Weekly / Monthly Planner, Purple Dot Design, 12 Months, August, 2015-July 2016, 8.5 x 11 Inch Page Size (73030)


Office Product (ACCO Brands)




Students keep track of their busy schedule with this academic year weekly/monthly wire bound planner with lots of extras for improved organization and convenience;...
One week per 2-page spread with ruled days; monthly pages with notes space and reference calendars; 12 months, Aug. 2015-July 2016; 8.5 x 11 inch page size; durable...
Reference pages include internet resources, hall pass, periodic table, and more, monthly tabs help with navigation; monthly reference calendars and lots of room...

Uncovering Student Ideas in Primary Science, Volume 1: 25 New Formative Assessment Probes for Grades K 2 - PB335X1 (Uncovering Student Ideas in Science)


Book (National Science Tachers Association - NSTA Press)