Student Blackboard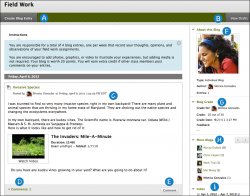 Your instructor and school control which tools are available. If this tool is not available, your instructor or school may have disabled it.
A blog is your personal online journal. Each blog entry you make can include any combination of text, images, links, multimedia, mashups, and attachments. Blogs are an effective means of sharing knowledge and materials created and collected by the group in the course. You can post entries and add comments to existing blogs. Use your blog to express your ideas and share them with the class.
As the owner of a blog, you will create multiple entries over a period of time. Your instructor and course members can add comments. A blog can also be owned by a course or a group. In the group area, all members of a group can create entries for the same blog, building upon one another. Any course member can read and comment on a group blog, but cannot make entries if they are not a member of the Group.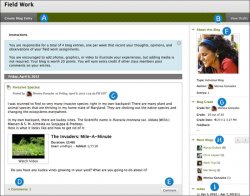 Your instructor can also offer comments and grade individual entries.
The blog topic page is divided into two main sections. You can view the Instructions in the content frame. Click the X to collapse the field. In the side panel, you can view information about the blog. You can expand and collapse sections in the side panel using the double arrows.
Create Blog Entry: Create a blog entry using the Create Blog Entry function. You can create another blog entry for a topic at any time. For example, your instructor may add a comment requesting that you clarify what has been written before a grade is assigned or suggest a topic for another entry.
View Drafts: Access any entries saved as drafts. Click View Drafts on the action bar.
Blog Entry: Blog entries appear in the content frame following the Instructions.
Comments: After posting an entry, you can see if other users made comments. Click the link to view comments.
Comment: Add comments by clicking Comment.
About this Blog: In the side panel, view the blog information in this section.
Blog Grade: This section appears if your instructor enabled grading for the blog. You can see if your blog entries have been graded.
More Blogs: View blog entries made by other course members.
Index: View the titles of your selected entries for either the week or the month, determined by the settings your instructor makes during blog creation. The most recent entry title appears first.
How to Access a Blog
You can access three types of blogs.
Course: All enrolled users can create blog entries and add comments to blog entries.
Individual: Only the owner of a blog can create blog entries. All other enrolled users can view and add comments.
Group: If your instructor enables the blogs tool for a group, all group members can make blog entries and make comments. Any course member can view group blogs, but they only have the option to add comments. You can make entries only to your own group blog.
You might also like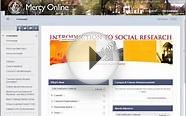 Student Blackboard Tutorial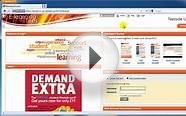 Blackboard - Student Quickstart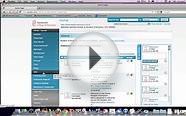 Student || Blackboard Collaborate Overview
DCI Matte Black Powder Coated Metal Mathematics Blackboard Pop Quiz Clock, 11-1/2" Diameter


Home (American 3B Scientific)




Each hour is marked by a simple math problem
Matte black powder coated metal
Requires 1 AA battery
11-1/2 Diameter