Educational Websites for students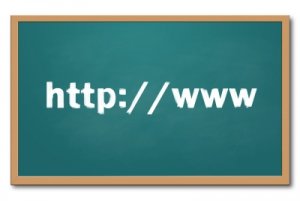 Sites for Every Student
Rate My Professors - This site is great for college students who're planning their class schedule. It features ratings for more than one million professors around the world. Those professors are ranked by more than 6.8 million students.
Backpack - Backpack is the ultimate organizational Web app for college students. It allows users to take notes online, create to-do lists, keep schedules and much more.
Study Hacks - Study Hacks is dedicated to 'demystifying student success.' This college blog has become one of the best places on the Web to get study advice and academic strategies that actually work.
Sites for Student Researchers
RefDesk - This award-winning site is a great place to find and check facts. RefDesk has an enormous collection of reference materials, searchable databases and other great resources that can't be found anywhere else.
Internet Public Library - The Internet Public Library is an online reference service that offers everything from free dictionaries and encyclopedias to books, magazines and newspapers.
Encylcopedia.com - If you need an online encyclopedia that allows you to cite reputable sources, this is a great place to look. Encyclopedia.com pulls search results from more than 100 reputable encyclopedias and dictionaries, including sources like the Oxford University Press.
ChaCha - ChaCha isn't exactly a citable source, but it's a fantastic starting point for research. This human-powered search engine has more than 15, 000 guides who are dedicated to answering any question you might have.
American Fact Finder - The American Fact Finder, from the U.S. Census Bureau, is a great place for student researchers to find economic, geographic, population and housing data.
Sites for Student Writers
The Owl - Purdue University's Online Writing Lab (OWL) is a great resource for student writers who want to learn more about writing mechanics, formatting, outline development and avoiding plagiarism.
Grubba - Big writing projects sometimes require the creation of a database to keep ideas organized. Grubba is perfect for student writers who want to quickly create a database that can be shared with other people.
Sites for Students Who Read
Project Gutenberg - There are more than 25, 000 free books in Project Gutenberg's online catalog, as well as an additional 100, 000 books available from the site's partners and affiliates.
Open Book Project - The Open Book Project is designed specifically for the academic community. Students can find free textbooks and other open-source education materials.
SparkNotes - When you need to catch up on reading that you missed or want to gain a better understanding of specific books, SparkNotes is the place to be. The site offers literary summaries, essay help, timelines and much more.
You might also like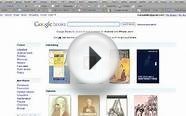 Best Websites for Students and How to Study Online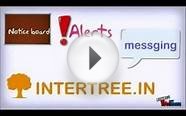 Intertree advantage for students : best educational websites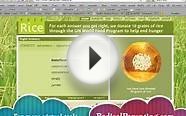 Educational Game Websites for Kids and Students
CorelDRAW Graphics Suite X7 Academic


Software (Corel)




A complete professional graphic design suite
Design your way with CorelDRAW Graphics Suite X7, thanks to a new, completely customizable interface.
Finish memory-intensive tasks fast, work without hiccups while running multiple applications and quickly process large files and images thanks to multi-core and...
Create compelling visuals and fine tune every subtle detail of your designs with a complete set of versatile design tools.
Discover a world of new content. Share fountain, bitmap pattern and vector pattern fills with our community of users from right within CorelDRAW and Corel PHOTO-PAINT...

NetSupport School Student


Mobile Application (NetSupport Ltd)




Show the teacher s screen to devices.
Remotely launch websites on student devices.
Request teacher help.
Question and Answer Module for instant student and peer assessment.
Remotely assign rewards to students to recognise good work.