Miami Dade Public Schools grades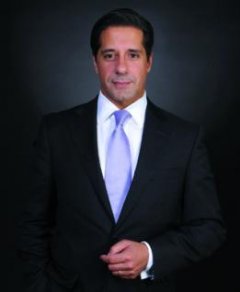 Carvalho's Corner
CARVALHO'S CORNER (SUMMER 2013)
BY ALBERTO M. CARVALHO, SUPERINTENDENT, MIAMI-DADE COUNTY PUBLIC SCHOOLS
Miami-Dade County Public Schools' (M-DCPS) students outperformed the state in cumulative growth in reading and mathematics across all grades tested, according to recently released Florida Comprehensive Assessment Test (FCAT) results. In spite of improved performance, educators across Florida are bracing for lower school grades as the result of numerous accountability changes imposed by Florida over the last two years.
M-DCPS has championed reasonable accountability measures designed to inform and improve efforts to educate our students, many of whom are challenged by issues such as poverty, mobility, language and special needs. We have supported increased standards and a fundamental commitment to raising rigor and expanding access to a world-class curriculum. We've been recognized by the AP College Board as a national leader in minority students taking and passing Advanced Placement exams and were awarded the 2012 Broad Prize for Urban Education, recognizing the nation's most successful district at closing the achievement gap for minority students and those living in poverty.
We are committed to high quality education, utilizing data to analyze results and individualize instruction and ensuring educational accountability; however, the methodology employed must be reasonable and not unnecessarily demoralize and disincentivize teachers and students.
Unfortunately, Florida continues to tamper with the school grading formula, implementing over a dozen changes this year alone despite the objections of teachers, superintendents and parent groups. Those changes will mean that though students performed better, schools that received performance grades of C last year may be facing F grades this year.
When Florida moved from FCAT to FCAT 2.0 we were supportive. New cut scores were put in place last year in elementary reading and math, and we were supportive. In November, new cut scores were set for science in fifth and eighth grades and for end-of course assessments in geometry and biology, and we were supportive. These are methods of increasing standards in and of themselves. However, it simply doesn't make sense to add more, particularly when so many things are in flux.
You might also like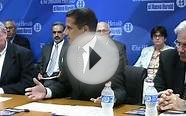 Interview with Miami-Dade Public Schools Superintendent ...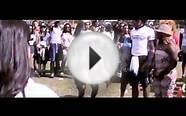 Miami Dade County Public Schools [Showcase Video]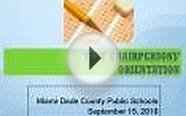 Miami-Dade County Public Schools
Colorful South Beach with Black and White Miami Background Hard Snap on Phone Case (iPhone 5c)


Wireless (Jayz Cases)




full access to all ports & buttons
easily attached & removed
does not peel or crack
molded to fit perfectly
light weight