Article on standardized testing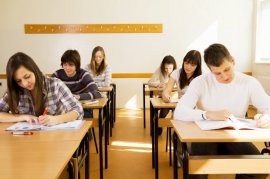 Even when students improve their scores on standardized tests, they don't always improve their cognitive abilities, such as memory, attention and speed, according to a new study released Thursday.
Researchers at the Massachusetts Institute of Technology, Harvard University and Brown University tracked nearly 1, 400 eighth grade students in the Boston public school system, including traditional, charter and exam schools (in which admission is based on student grades and scores on an entrance exam). They found overall that even though some schools successfully raised their students' scores on the Massachusetts Comprehensive Assessment System state test, that improvement was not associated with an increase in what's known as the students' "fluid intelligence."
[READ: Minnesota Reading Scores Plummet in Common Core Assessments]
Those skills are described as fluid because they require using logical thinking and problem solving in novel situations, rather than recalling previously learned facts and skills.
"It doesn't seem like you get these skills for free in the way that you might hope, just by doing a lot of studying and being a good student, " said the study's senior author, John Gabrieli, in a statement.
What improving test scores does do, Gabrieli said, is raise students' "crystallized intelligence" – the ability to access information from long-term memory to use acquired knowledge and skills.
The importance – or lack thereof – of standardized tests has been widely debated by educators and state policymakers. While some argue that testing is important to track students' performance and progress, others say there is a culture of over-testing in the United States.
Randi Weingarten, president of the American Federation of Teachers, has repeatedly said that the fixation with high-stakes testing in America is not seen in other high-performing countries, most recently when the results from a triennial international test were released Dec. 2.
"Today's PISA results drive home what has become abundantly clear: While the intentions may have been good, a decade of top-down, test-based schooling created by No Child Left Behind and Race to the Top – focused on hyper-testing students, sanctioning teachers and closing schools – has failed to improve the quality of American public education, " Weingarten said in a statement.
You might also like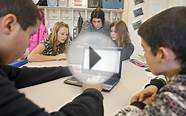 Common Core standardized tests begin Tuesday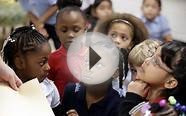 Debate over standardized testing is focusing on the wrong ...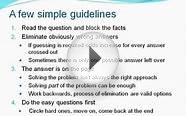 4 Steps to Higher Scores on Multiple Choice Standardized Tests
The gifted rating scales--preschool/kindergarten form: an analysis of the standardization sample based on age, gender, and race.(Sharpening Identification Tools): An article from: Roeper Review
Book (Thomson Gale)