Software for students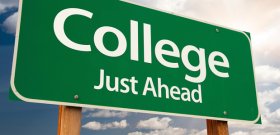 As students of all ages head back to school, the National Retail Federation estimates that families will spend a whopping $72.5 billion on all back-to-school shopping — including college. In this post we'll focus on tips to help older students save money, and also identifies some additional college-related scams to watch out for.
First, let's talk savings….
Deals — Search for bargains for students at sites like StudentUniverse or StudentRate.
Wireless — Save money on calls home or to your friends by using Google Talk or Skype, or try a no-contract or pay-by-use plan with Virgin, Straight Talk, T-Mobile, or Ting. For free texts and calls, use Pinger.
Commuting — Save money on gas, insurance, parking, and auto maintenance by using public transit, bikes, commuting with friends, or ride-shares. Carpool with eRideShare.com, Zimride, or Toogethr.
Backpacks — For older students who won't outgrow a backpack, it's worth it to spend a little more for a well-built pack. Many companies take pride in the durability of their backpacks and will guarantee them for life. Check out TheKrazyCouponLady.com for these articles on Best Back-to-School Backpack Warranties and The Ins and Outs of Backpack Warranties.
Computers — Whatever you buy will be outdated in a matter of months, so save money by purchasing last year's model, a refurbished model, or by using student/education pricing. Here are some student discount programs: Dell University, HP Academy, Toshiba Back to School, Lenovo Students, Apple Education Pricing, Apple 0 Gift Card with Mac Purchase, Apple Refurbished Products, Microsoft Chip In Program (allows friends and family to contribute to your computer fund).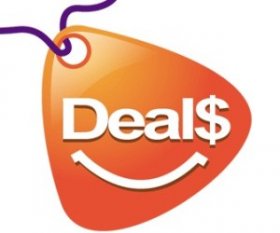 Money-Saving Tip: Don't buy from one of these company sites just to get a free laptop bag or flash drive. You may find better deals elsewhere.
Software — Investigate academic licenses to save hundreds of dollars over retail when buying computer software for students. Check sites like Microsoft Academic Savings, Microsoft Authorized Education Resellers, AcademicSuperstore.com, or JourneyEd.com.
Food — A campus meal plan can be a great deal…if you use it. Break down the cost of the plan to price per meal. Also consider a mini fridge in the dorm room. It may be a larger initial investment, but can greatly cut the cost of budget-busting fast food or restaurants.
Textbooks — According to reports cited by StudentPIRGs.org, students spend an average of $1, 200 annually on textbooks and supplies, and textbook costs have increased about three times faster than the rate of inflation over the past decade. Save money by borrowing from a friend who took the same course, checking local used bookstores, using the tips from StudentPIRGs.org, or searching the myriad of online resources:
Try Amazon for new, used, e-texts, and rentals.
Use Freebook Sifter to easily find over 2, 000 free e-books on Amazon.
Rent textbooks at Chegg or CampusBookRentals.
Discover open educational resources (OER) and textbooks at OCW Consortium, OERCommons, Khan Academy, Washington's Open Course Library, MIT's OpenCourseWare, edX, Merlot, Connexions, or Wikibooks.
Insurance — Consider purchasing an inexpensive renters insurance policy for students living off campus to protect valuable personal property (computer, television, stereo, bicycle, or furniture) in case it's damaged, destroyed, or stolen.
You might also like
Software Downloads for Students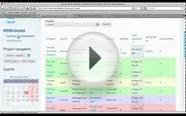 basic navigation Software for Management students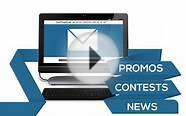 How to Save on Software for Students, Faculty & Staff
Dragon Premium 13, Student/Teacher Edition, English


Software (Nuance Communications, Inc.)




Speech recognition software available exclusively for students and teachers who must show proof of academic availability prior to purchasing
The fastest and most accurate way to interact with your computer; Dragon dramatically boosts your personal productivity and helps you realize your full potential
A personalized, voice-driven experience; Dragon gets even more accurate as it learns the words and phrases you use the most, spelling even difficult words and proper...
An intuitive design and helpful tutorials make it easy to get started and easy to master
The ability to create, format and edit documents by voice allows you to think out loud and break through barriers to creativity
Adobe Student & Teacher Edition Creative Cloud


Digital Software (Adobe)




Students save big on all the same apps and services as the complete version
Ability to download, install, and run all of the latest Adobe creative desktop applications for photography, design, web, and video - including Adobe Photoshop CC...
Hundreds of all-new features available only in Creative Cloud, plus immediate access to all future updates and new features as soon as they re released
Get a membership to Behance ProSite to create your own personal portfolio site
20GB of cloud storage to keep your files organized across multiple computers and to share them with classmates, peers, and professors
Adobe Acrobat Pro DC Student and Teacher Edition Windows


Software (Adobe)




This product is the newest version of Adobe Acrobat XI Pro Student and Teacher Edition Windows.
Turn scanned paper documents into instantly editable PDFs with automatic font matching so new edits blend right in.
Create high-quality PDF files from Acrobat or popular Microsoft Office apps. Add restrictions to prevent others from copying, editing, or printing sensitive information
Use a familiar point-and-click interface to edit PDF documents intuitively right within Acrobat
Convert PDFs to Word, Excel, or PowerPoint formats while preserving fonts, formatting, and layouts.

MATLAB and Simulink Student Suite R2015a


Software (MathWorks)




MATLAB - Solve numerical problems quickly, so you can focus on coursework and projects rather than programming
Simulink - Model, simulate, and analyze dynamic systems
Target hardware support - Run Simulink models on Arduino, LEGO MINDSTORMS, Raspberry Pi, and other hardware.
10 add-on products for math, statistics, and optimization; controls; signal and image processing; and test and measurement
The package includes a software activation key with instructions to download and install MATLAB and Simulink Student Suite from .mathworks.com

Dragon Dictate for Mac 4.0, Student/Teacher Edition


Software (Nuance Communications)




Accurately transcribe an audio file of any single speaker s voice from podcasts or pre-recorded audio files
Multiple transcription sources allowed within a profile so one user can easily manage different recordings
Compose and reply to emails in Gmail using full text controls, doing dictation and editing natively without having to transfer any text
Higher performance with drastically reduced latency and faster editing with pure 64-bit application and improved memory management capabilities
Improved accuracy over version 3.x, with optimization for latest speech recognition technology.