ISTE Standards for students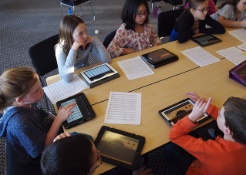 Growth is a key attribute of the contemporary world. According to Our World in Data, in just 100 years — from 1900 to 2000 — the world population increased from 1.5 billion to 6.1 billion. That's a rate three times greater than the growth that occurred during the entire previous history of humankind.
Technology is ushering in a similar magnitude of change in new knowledge. NPR recently reported that by some estimates, the entire body of medical knowledge doubles every three to four years. And medicine is by no means the only industry on this trajectory.
So how do we prepare students in a world that's changing so rapidly and where knowledge evolves at an overwhelming pace? As K-12 educators, where do we start?
First standards addressed the how
In 1998, when ISTE published the original ISTE Standards for Students, the intended purpose was to provide an onramp to the "information super-highway." Technology teachers taught students how to use computers in the computer lab. Over time, technology evolved and so did the standards. They were updated in 2007 and focused on learning with technology. The ISTE Standards and corresponding resources have been implemented with teachers across disciplines using mobile carts.
As a growing number of schools move to 1:1 environments, students have access throughout the day to devices that allow for technology-powered pedagogy not previously possible. Helping students and teachers capitalize on the potential of what they hold in their hands is the goal.
The ISTE Standards for Students, with the support of the teacher, administrator, coach and computer science educator standards, set a vision for what is possible with technology for learning. They help navigate a crowded ed tech space of devices, environments, applications and apps to promote purposeful, meaningful and effective approaches to learning, teaching and leading. According to the 2014 Results from the SIIA Vision K-20 Survey, systems to support technology-rich and standards-ready schools are gaining ground, but achieving this goal will be a challenge.
You might also like
ISTE Standard Number 1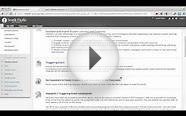 Module 1 - ISTE Standard 1 Overview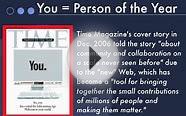 ISTE Standards for Students