Autodesk Inventor Student version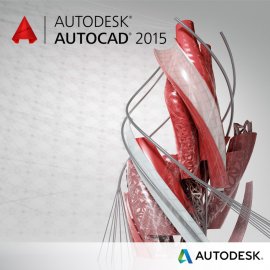 I've had a few cases regarding the "Error in reading RSE stream" message within Inventor.
On the AutoCAD side you might see something like this.
So what do these messages mean? Basically you are trying to open an Inventor (or AutoCAD) file that was created in a newer version.
INVENTOR
For Inventor, once a file is saved (or migrated) in a given version, it cannot be opened or saved to a previous version of Inventor without the loss of features and parametric data.
Is there a way to determine which version of Inventor created this file? Yes and no.
Yes: File's iProperties in Windows Explorer
This method only works if the operating system is Windows 7 or newer
In Windows Explorer, right mouse click on the file and select "Properties"
(If present) Select the OK button regarding the message about "Inventor file properties, including Custom and Summary properties, must now be accessed through iProperties".
Select the iProperties tab and the iProperties button.
Select the Details tab and the information related to which Inventor version created and last modified it is shown.
Yes: Design Assistant
Launch Design Assistant which is located under the Windows start menu, All Programs, Autodesk and Inventor.
Open the file in Design Assistant, right mouse click on it and select iProperties.
Select the Details tab and the information related to Inventor version is provided.
No: Unfortunately when you only access to a previous version of Inventor/Design Assistant, the Windows file properties and Design Assistant information will not display the (newer) Inventor version it was last saved in.
For example, here is the Windows file properties of an Inventor 2015 file on a machine that only has Inventor 2013 installed.
AutoCAD
Unlike Inventor, (vanilla) AutoCAD does provide the user the ability to move back & forth between different versions of the software.
If a drawing is created in AutoCAD 2015, would I still see the "created with a more recent version of AutoCAD" message if I opened it up in AutoCAD 2013? The answer is no.
If you were unsure or said "yes", then let's first discuss the AutoCAD drawing ("DWG") version. Every 3 years, Autodesk updates its (AutoCAD) "DWG" format to protect its internal structure from being copied by competitors and to support the current application requirements.
So what does that mean for you? As long as it falls under this guideline, different AutoCAD versions can work on the same file without the need to convert it back and forth.
You might also like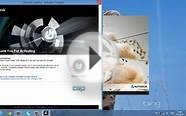 Autodesk Inventor 2014 Crack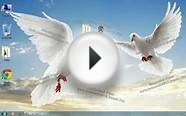 Download AutoCAD Inventor LT Suite 2013 Full Version for FREE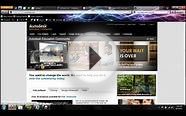 Autodesk Inventor Tutorial-Getting free software
AutoDesk Inventor 2011 Video Tutorial DVD


Software (Video-Tutorials.Net)




AutoDesk Inventor 2011 Video Tutorial DVD. 10:45 hours; 131 video lessons. English audio, part files.
Learn from the best! VTN is an Authorized AutoDesk Publisher, and presenter at the AutoDesk University.
Covers Inventor Fundamentals (Sketching, Part Design / Modeling, Assembly), Advanced Assembly, Inventor Studio
This DVD plays on a Windows computer. You can also download this course and stream it online (free access for 12 months to all updates via the online library).
Visit our website or YouTube channel videotutorials2 for many sample video tutorials and for complete table of contents.