Autodesk Education Suite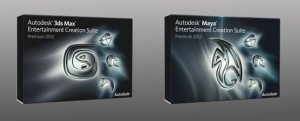 Autodesk has discussed the thinking behind its 2012 product line-up, announced this week at GDC – and it's all about the suite smell of success.
One of Autodesk's key themes in the latest round of product updates is the unification of its DEC (Digital Entertainment Creation) products, which include Maya, 3ds Max, Softimage, MotionBuilder and Mudbox.
Instead of the old world of "monolithic products", the developer was keen to present its 2012 products not merely as standalone tools, but as components of its Entertainment Creation product suites.
Co-operate or perish
Speaking at a private press briefing, Autodesk Senior VP Marc Petit discussed the role that economic conditions have played in the recent spate of closures of traditional mid-sized facilities: a roll call that includes Bizarre Creations, Propaganda Games, Realtime Worlds, C.O.R.E. Digital Pictures, Asylum Visual Effects and CafeFX.
In contrast, Petit pointed to the success of studios running 'out of the box' pipelines, such as France's MacGuff, whose animated feature Despicable Me recently passed the $500 million mark at the box office. Although the studio has been operating for over 20 years, it had to ramp up to over 100 seats of Maya for the movie, with little time to develop proprietary code to sync with other applications.
"For us, DEC is all about the pipeline – and it's all about building the pipeline out of the box, " commented Petit.
Petit also pointed to the success of Autodesk's Education Suite, which comprises all five products in the DEC line-up, plus Sketchbook Pro – and which has sold over 100, 000 copies in the past year.
"The young generation don't live in the past, " he said. "They don't think in the silos of traditional workflow. They are 'suite students'. They use everything and expect everything to communicate."
As the foundations of this new world of global communication, Autodesk has been working on what it terms 'one click' interoperability between its products. The new 'Send to Maya' option in the MotionBuilder 2012 file menu, for example, transfers character data between the two apps without an intermediate export step.
User interfaces have also been standardised between all of the applications, as have individual tools – most notably, the FCurve editor – in a process Senior Product Marketing Manager Rob Hoffman described as "spreading the best kibbles and bits" between the applications.
The unifying FBX file format has also been updated, as has the mental ray renderer: in the 2012 editions, Maya, 3ds Max, Softimage and the standalone edition of the software will all use the mental ray 3.9 core.
You might also like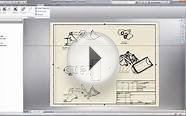 Autodesk Product Design Suite 2014 Overview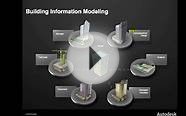 Autodesk Building Design Suite - Solar Decathlon Workflows ...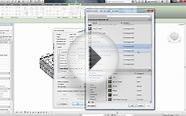 building_design_suite_2013_video_architecture_en
AutoCAD LT 2016 Desktop Subscription |With Basic Support | Free Trial Available


Digital Software (Autodesk, Inc.-171090-171090)




2D CAD software for drafting, detailing, and editing
Efficiently draft, update, and repurpose precise 2D documentation
Exchange drawings and share comments in real time
Access the latest Autodesk software in a flexible, cost effective way with Desktop Subscription
Access one-on-one web support, help documents, tutorials, training videos, technical solutions, and community support forums with Basic Support
Autodesk Maya 2015 with 1-Year Maintenance Subscription


Software (Autodesk)




Geodesic Voxel Binding: Designed from the ground up by Autodesk software engineers, Geodesic Voxel Binding is an innovative new skinning method for binding geometry...
Autodesk Maya 2015 software introduces a powerful new procedural effects platform developed from the industry-renowned Naiad technology, and further refined for...
XGen Arbitrary Primitive Generator: Now Maya artists have access to the XGen Arbitrary Primitive Generator technology used by Walt Disney Animation Studios in the...
Subscription Benefit: Basic Technical Support-Resolve issues and get back to work with online help from Autodesk support specialists.