UCCS BB
A college campus is trying to figure out who shot at one of their buildings on two different occasions.
It caused thousands of dollars worth of damage and has a lot of people concerned.
The first shooting happened last Monday, Feb. 2, right before midnight.
In that shooting, eight windows at the University of Colorado at Colorado Springs' Academic Offices building were shot at. The damage totaled around $5, 000.
This Monday night, the same thing happened again, around the same time as the first shooting.
UCCS Police Chief Brian McPike said the double-pane windows of the building helped prevent a lot more damage from being done after both shootings.
"The projectile did not penetrate anything inside of the second pane; it did not go in the building, " said Chief McPike.
Some students are still feeling uneasy while police are trying to find the person responsible.
"It's a little concerning. I don't want to be in class and have the windows shot out, " said Alicia Murden, a student at UCCS.
Murden received an email notification from the school when the first shooting happened last Monday night.
"At first I thought it was just a prank, that it was something silly, but it seems like they're trying to send, like, a message, " said Murden.
Now, at least a dozen windows have been shot out in the same building, although the specific areas seem to be random.
"With as many windows as have been broken, we don't believe that any one person or any one office is being targeting, " said McPike.
On Tuesday, police were able to find a BB pellet that was lodged into one of the window panes.
"It is a relief to us that it's not a high-caliber hand gun, " said Chief McPike.
Police say they are still taking this case very seriously and are increasing patrols to try to find the person responsible.
You might also like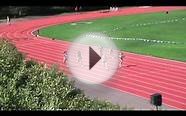 Women 200m Dash, Section 1, 2012 UC San Diego Triton ...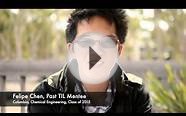 UC San Diego Triton International Leaders 2013-2014 ...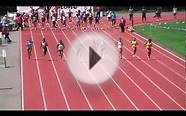 Women 100m Dash, Section 1, 2012 UC San Diego Triton ...